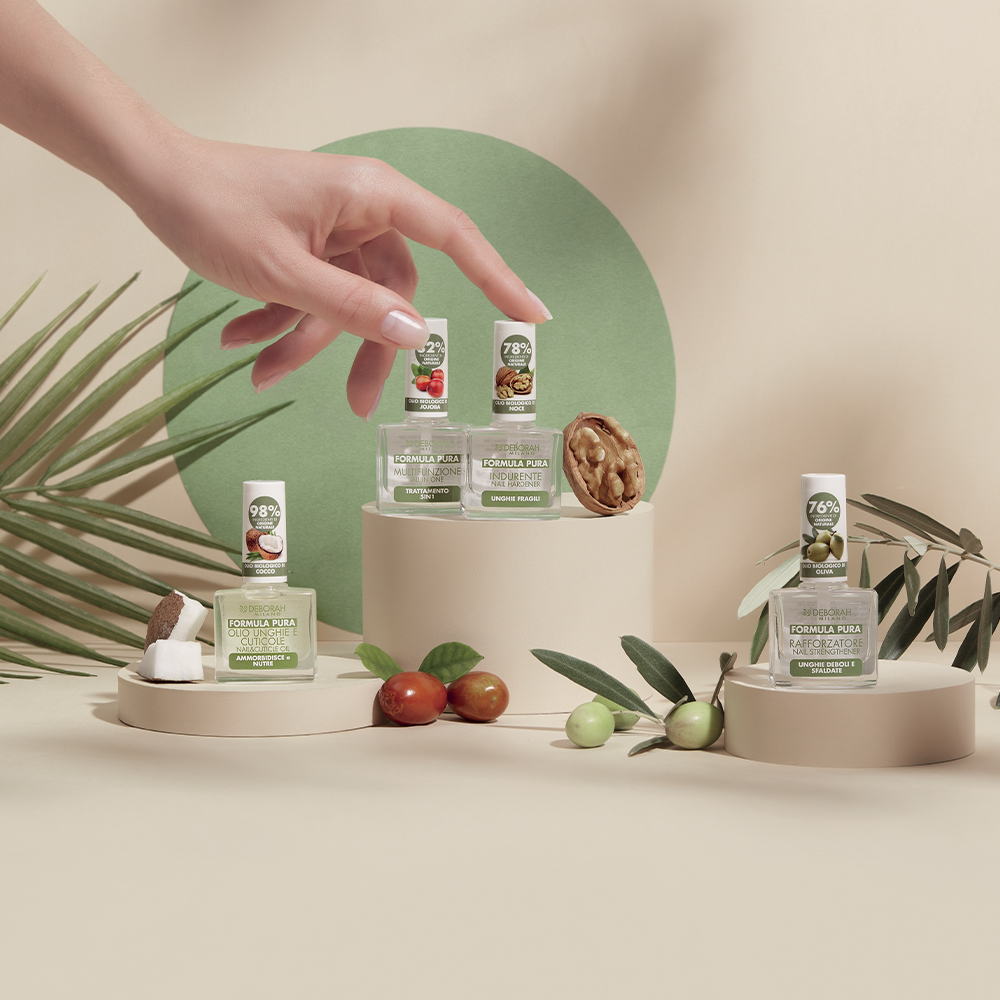 Unveiling the new Formula Pura range of nail care enamels Formula Pura nail care enamels rely on nature to repair damaged nails and keep them healthy: four solutions for meeting the needs of women who insist on perfection and products with the highest percentage of natural ingredients.
NEW nail care enamels Formula Pura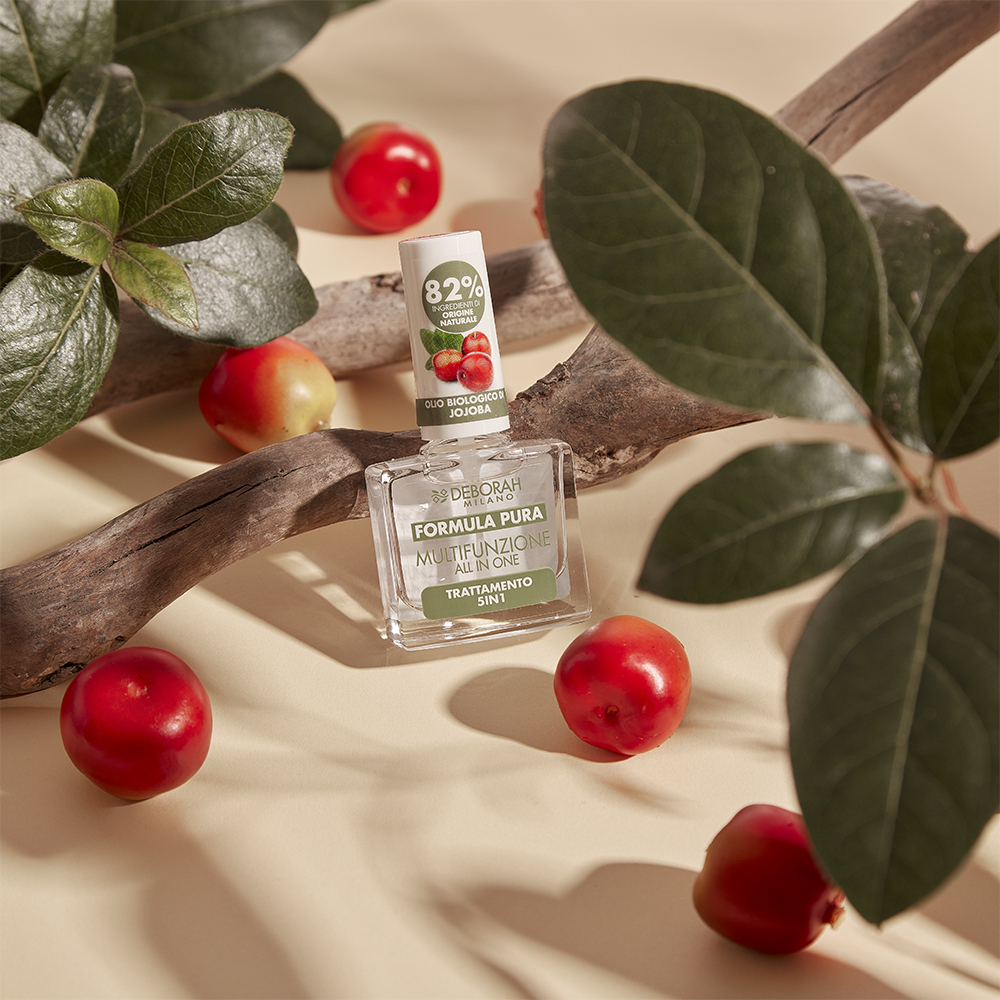 ALL IN ONE WITH ORGANIC JOJOBA OIL
This 5-in-1 multitasker hardens, strengthens, nourishes and works as a base coat and super-glossy topcoat.
Organic Jojoba Oil is the star performer in this formulation containing 82% of natural ingredients.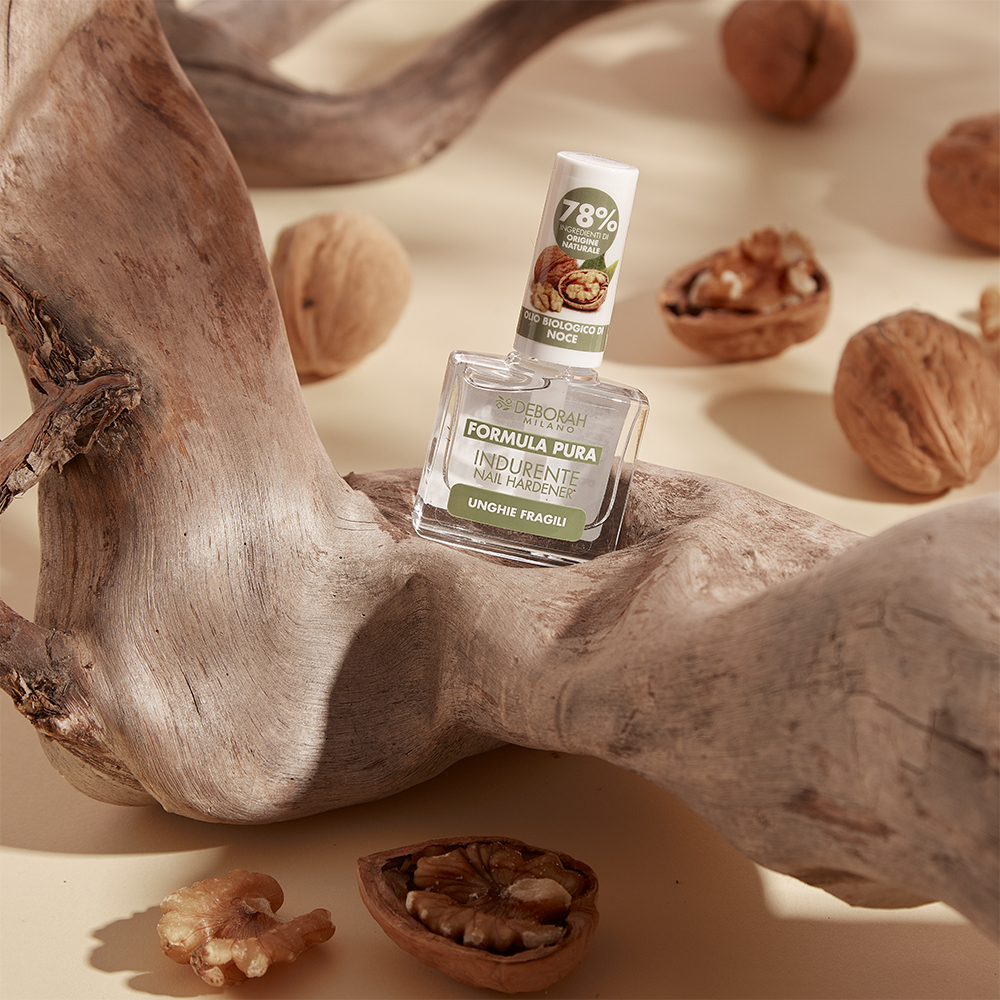 HARDENER WITH ORGANIC WALNUT OIL
Are your nails brittle and prone to splitting?
Here's the treatment you need!
Enriched with organic walnut oil and containing 78.5% of natural ingredients, the formulation protects fragile nails and minimises breakage.
It works as a solo treatment or as a base coat.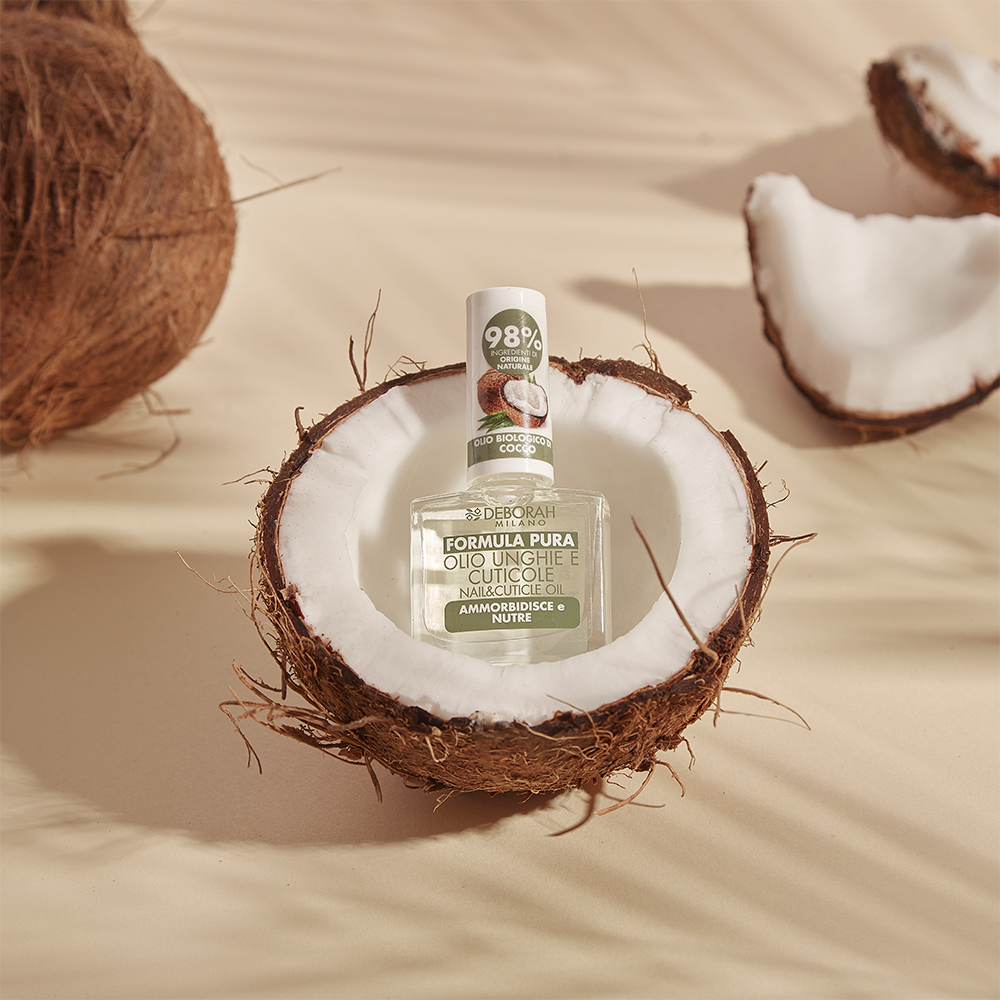 NAIL AND CUTICLE OIL WITH ORGANIC COCONUT OIL
A rich oil that nourishes and hydrates nails and softens cuticles so they can be gently and
perfectly removed.
Nail and Cuticle Oil comes with a special spatula for easy application! Just the thing for a quick fix and the most gorgeous manicure ever.
What's the secret?
Multitasking organic Coconut Oil and a new line
containing an unbeatable 98.5% of natural ingredients.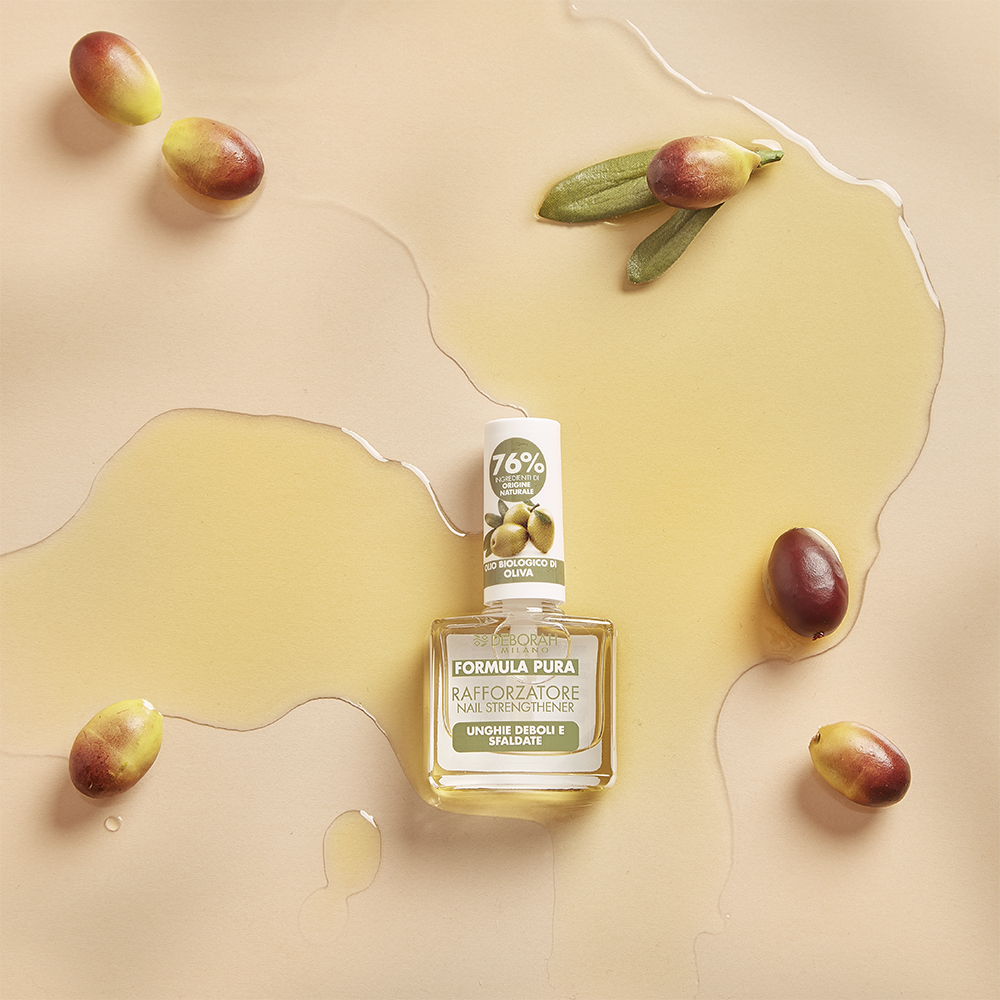 STRENGTHENER WITH ORGANIC OLIVE OIL
An enamel that fortifies soft, thin nails and protects
against peeling.
Enriched with organic olive oil and 76% of natural ingredients, it's designed to give weak nails
a protective shield.
And it leaves a smooth surface that's ideal as a base coat.