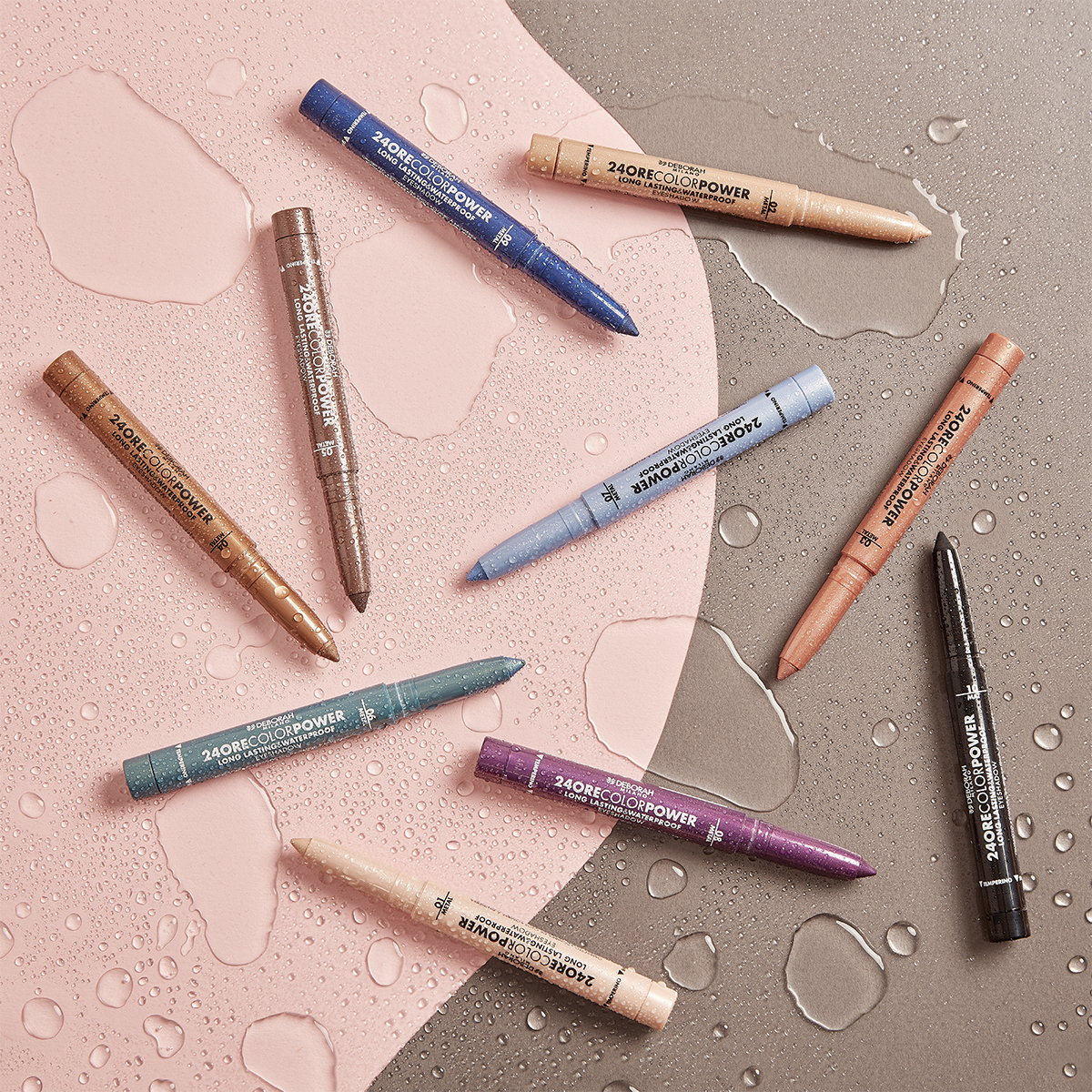 Full and intense color, long lasting, waterproof, no transfer.
Long-lasting and intense: the new eye shadow from Deborah Milano is about to revolutionise your make-up routine.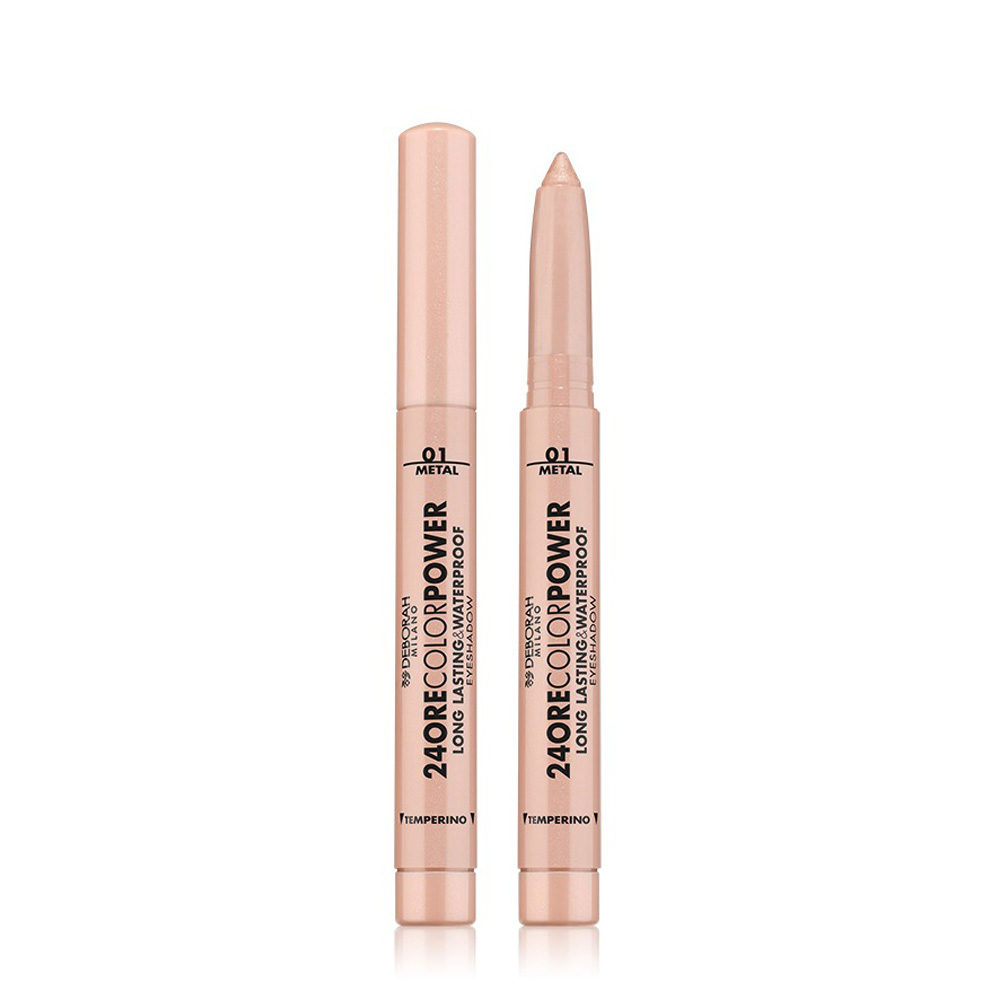 Eyeshadow 24ORE COLOR POWER EYESHADOW
Eye shadow stick in intense, luminous colours. The water-resistant, transfer-proof formula has a creamy consistency yet is able to hold up even under extreme conditions.…
13,50 €Read more
DISCOVER THE NEW DEBORAH MILANO EYESHADOW
Deborah Milano is thrilled to announce the new 24Ore Color Power Eye shadow.
Created to take your makeup game to a new level, it's all set to become your go-to eye look.
Easy to apply and dazzlingly colourful, the 10 shades refuse to fade, flake or smudge.
With 24Ore Color Power Eye shadow you can captivate a room with just one glance.
The creamy high-glide stick goes on with one easy sweep in vibrant shades that let your style and personality shine through.
The long-lasting extreme wear formula is waterproof so it stays put come rain, shine or tears.
You can say goodbye to panda eyes!
The sharpener is incorporated, so you'll always have a perfect tip for precise, expert application.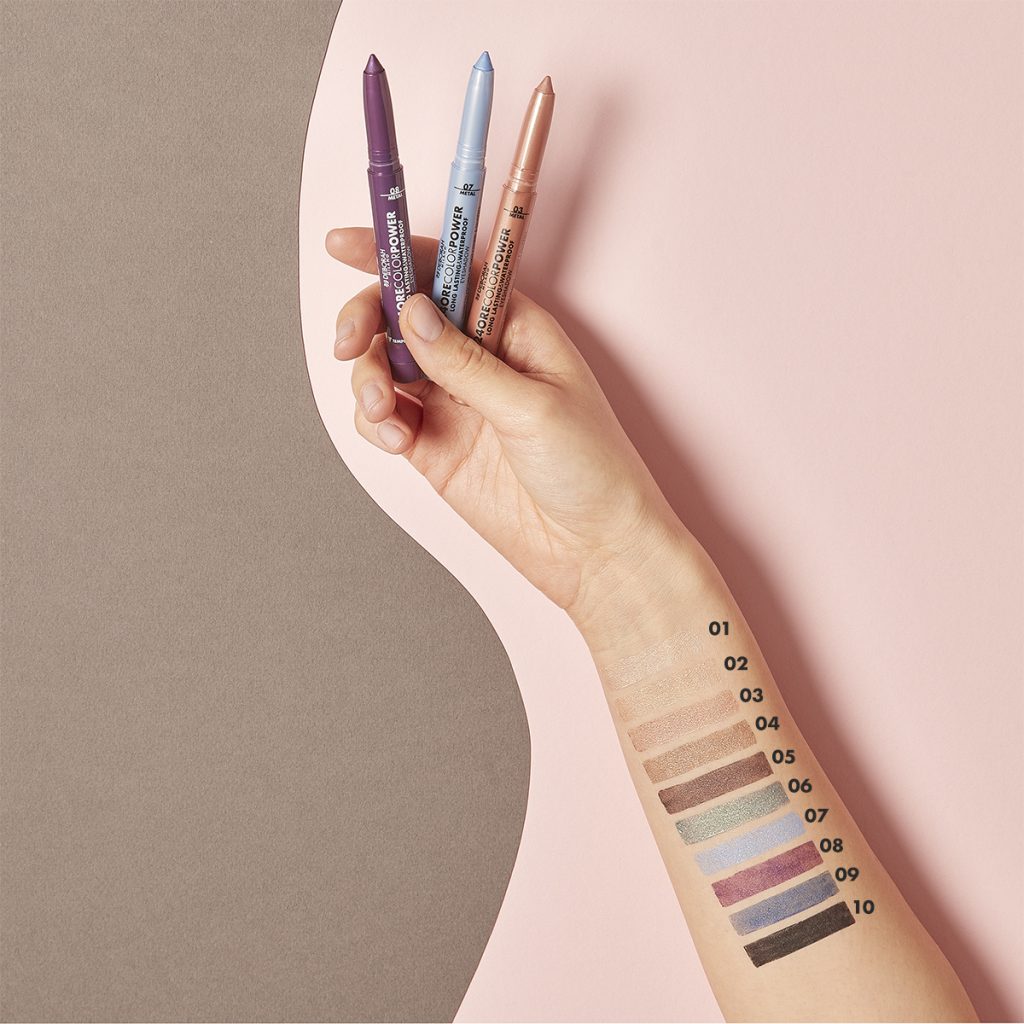 TIPS FROM LUCA MANNUCCI, MUA DEBORAH MILANO
The new 24Ore Color Power eye shadows can be used on their own for an effortless, all-natural make-up look, or combined to add a more sophisticated feature.
The darker shades (Brown, Deep Purple, Night Blue, Mat Black) also double as an eye pencil or eyeliner. Draw a line along your upper lash line. You can keep the line crisp or smudge it into a smoulder with a little make-up brush.
For a dramatic effect, use the same eye shadow along your lower lash line too.
Light, shimmery Champagne, Light Gold, Rose Bronze and Warm Brown are the perfect match with darker shades and for adding highlights to the upper eyelids.
Or use them on their own for a glowing, illuminating finish, in which case I recommend using a black or dark brown eye pencil for added depth and drama.
If a gorgeous glam look that's youthful and fun is what you're going for, you've got to try Golden Green – it's perfect for brown and hazel coloured eyes – or Light Blue, the best shade for dark brown, light or dark blue and grey eyes.
Both shades are light and luminous so don't forget to apply lashings of mascara!
The darker shades will of course flatter pretty much all eye shapes and colours.