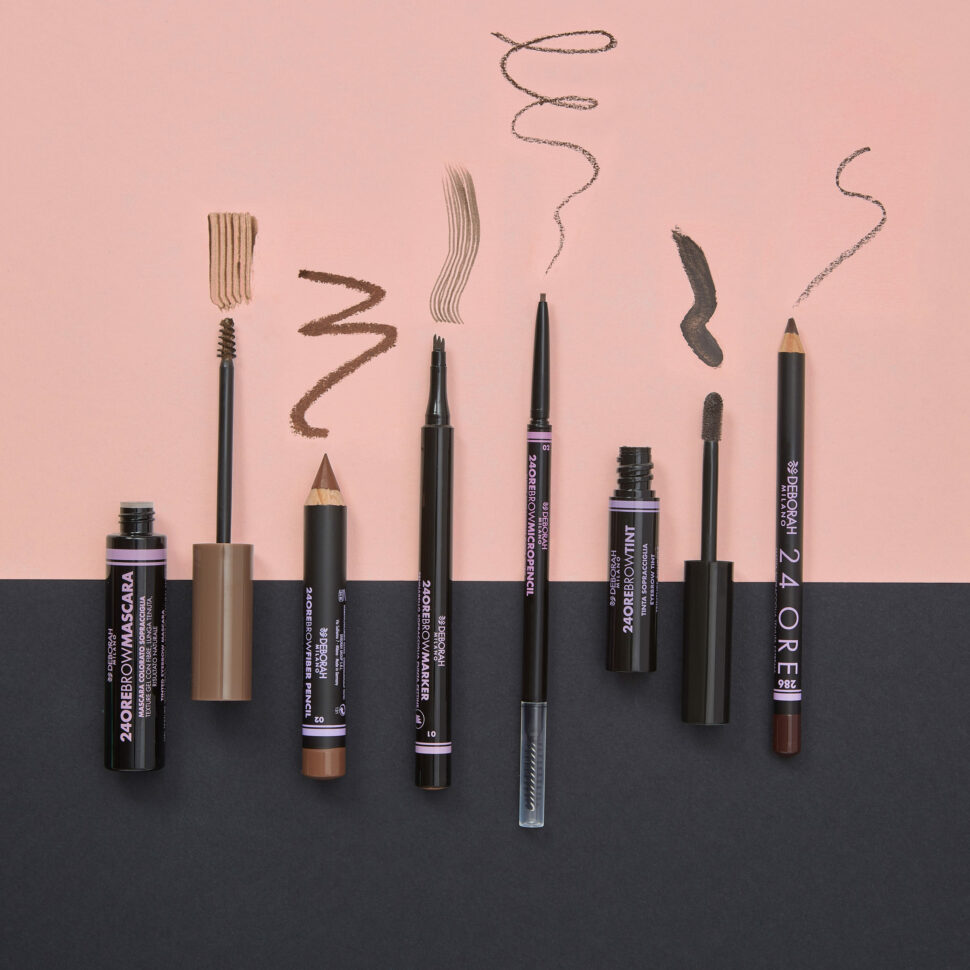 Deborah Milano presents the new Brow Collection
Seekers of an envy-worthy beauty look will delight at Deborah Milano's new 24Ore Brow Fiber Pencil and 24Ore Brow Tint.
These two must-haves can create brows that stay fuller and denser looking, well-shaped and perfectly groomed through each day and night.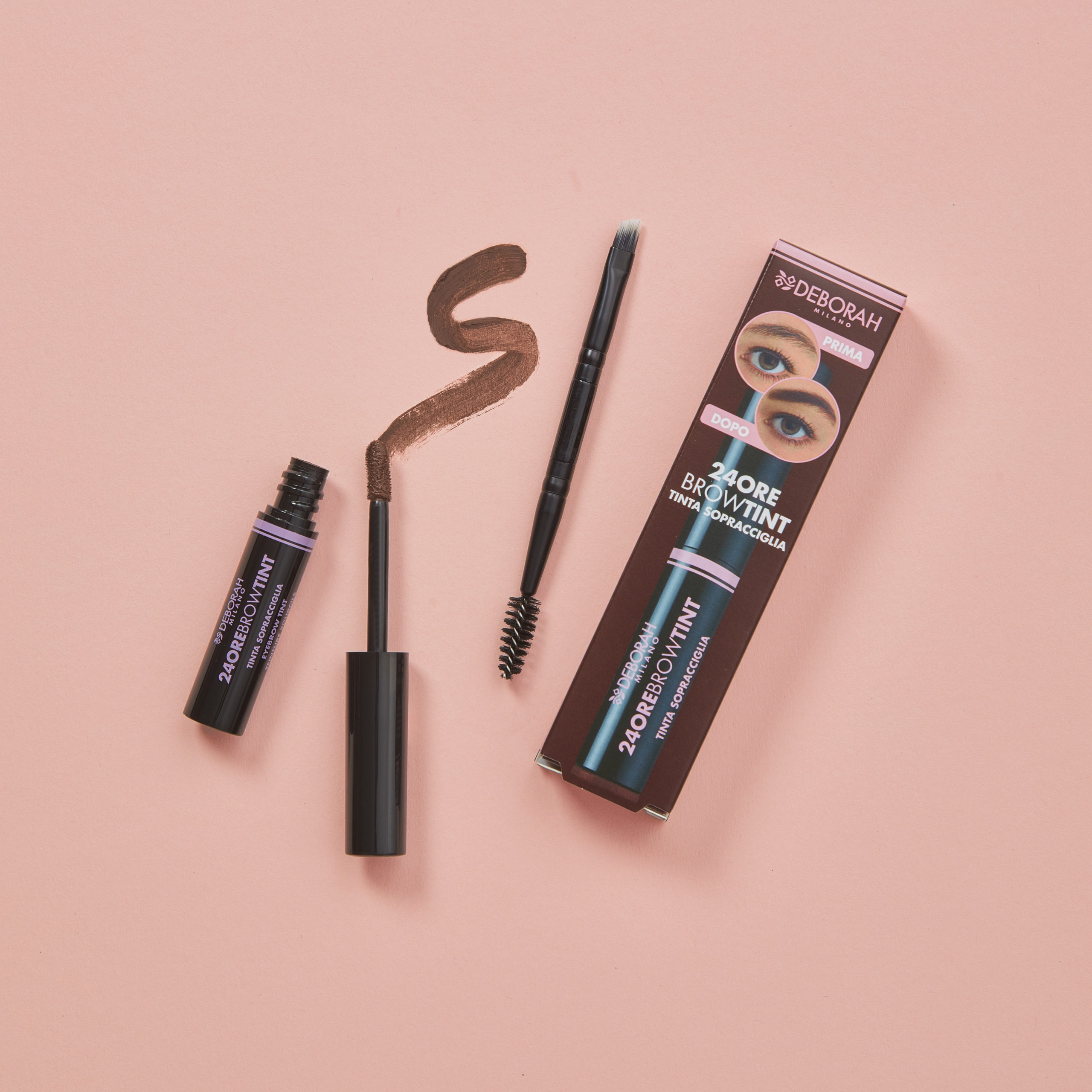 24ORE BROW TINT

24Ore Brow Tint is the super-easy at-home eyebrow
tinting option for achieving professional results and
amazingly natural-looking brows.
The super longwearing formula stays put for up to two days without budging or smudging. The waterproof tint is sweat-resistant* and transfer-proof***, so it can withstand even the most active day.
The flocked tip releases the right amount of product
for optimum precision, while the double-ended spoolie (included) delivers absolute brow perfection.
The angled brush defines and shapes, and the comb seamlessly blends and feathers.
Available in three shades:
Blonde for blondes, Brunette for brunettes
and Ebony for raven-haired beauties.
*Self-assessment by 20 subjects. – **In vitro testing – ***Clinical testing on 20 subjects.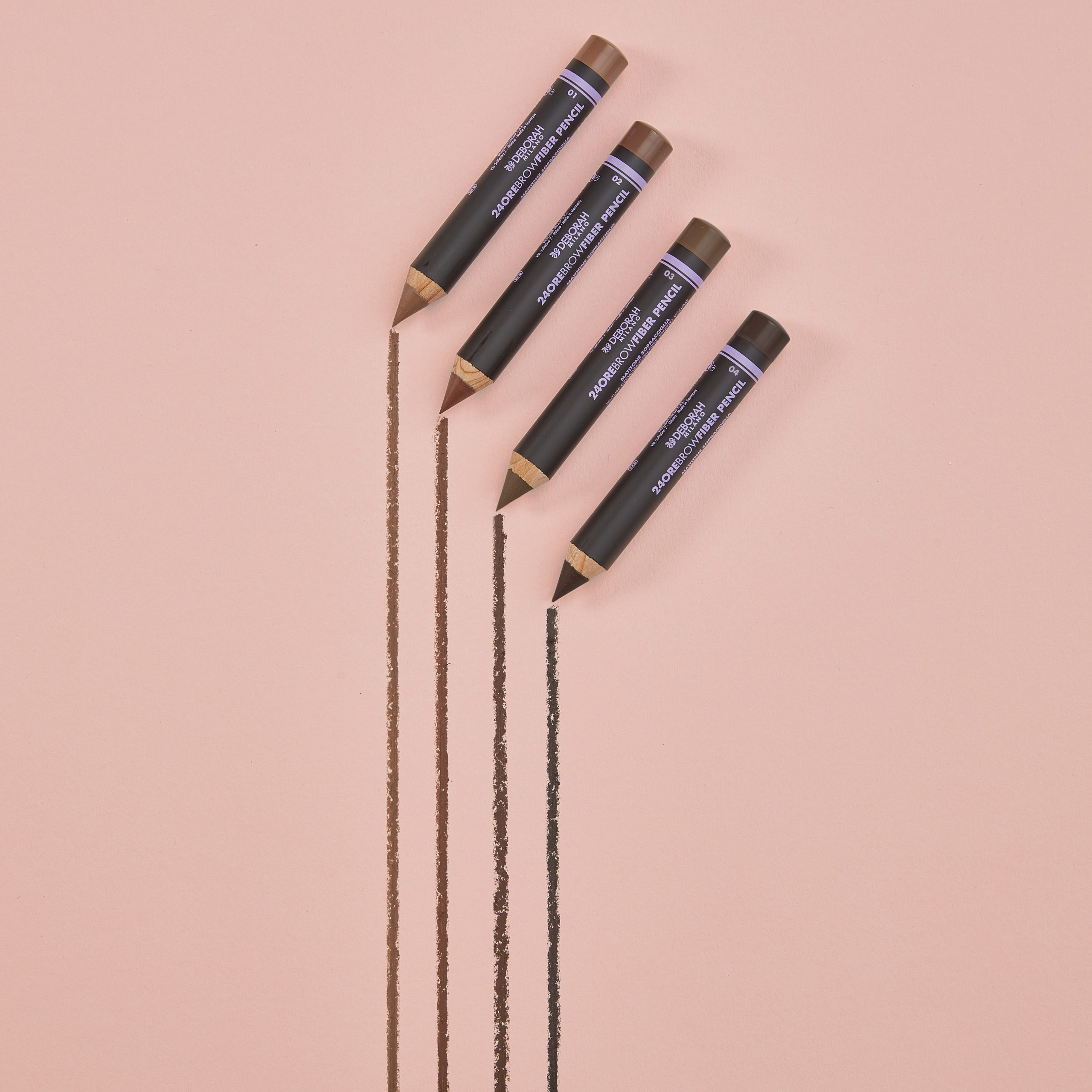 24ORE BROW FIBER PENCIL

This handy pencil adds volume and fullness to brows.
The creamy high-pigment formula is enriched with silky cellulose microfibers that cling effortlessly to brows, filling in sparse spots and leaving a gracefully natural-looking arch.
24Ore Brow Fiber Pencil is the long-wear, waterproof game changer you can carry around all day.
Available in 4 hues: Blonde, Light Brown,
Dark Brown, Brunette.
TIPS FROM LUCA MANNUCCI
24 ORE BROW FIBER PENCIL

With just a few flicks of the wrist, this super-handy pencil is the quick and effortless way to groom brows, especially if you're a grooming novice.
The formula is enriched with micro-fibers that fill in even the sparsest of brows, leaving a natural-looking result.
I steer clear of harsh lines and prefer to draw ultra-fine hair strokes wherever they're needed, then blend in the colour with my fingertip or a Q-tip.
24 ORE BROW TINT

Flawless results are guaranteed with 24Ore Brow Tint!
First of all I apply the product to the brow using the flocked applicator. With brow tinting, "less is more" is the way to go.
Start slow: you can always reapply more product as needed.
Then I use the double-ended applicator that comes with the product.
The angled brush is great for defining and shaping the brows with light flicks. I use it to create a fuller, longer
lasting effect, or to lift the brow.
Then I take the other end of the applicator to blend and feather the tint, and comb the brows with upward strokes.
To find the most flattering eyebrow tint, opt for a shade darker – never lighter – than your natural hair tone.