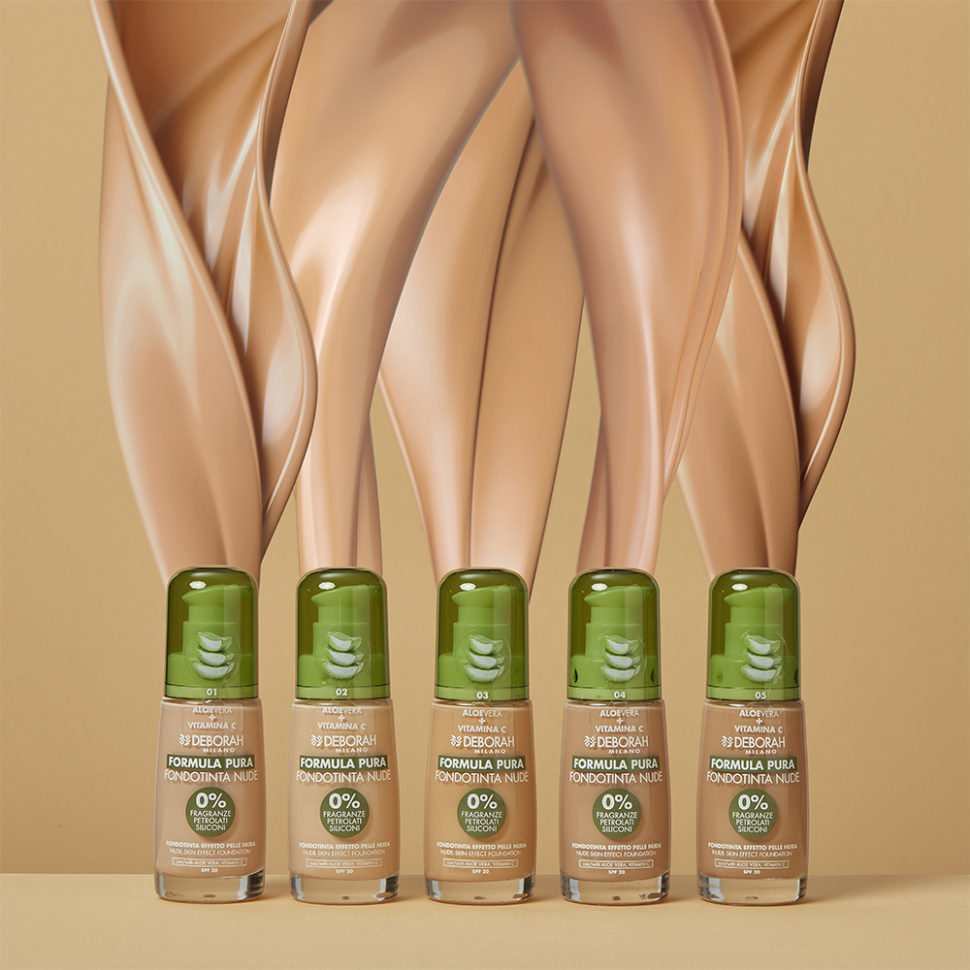 DEBORAH MILANO PRESENTS THE NEW FORMULA PURA NUDE FOUNDATION, WITH A BLEND OF AMAZING NATURAL ACTIVE INGREDIENTS THAT TOGETHER ACHIEVE AN UNCOMPROMISING SECOND-SKIN EFFECT.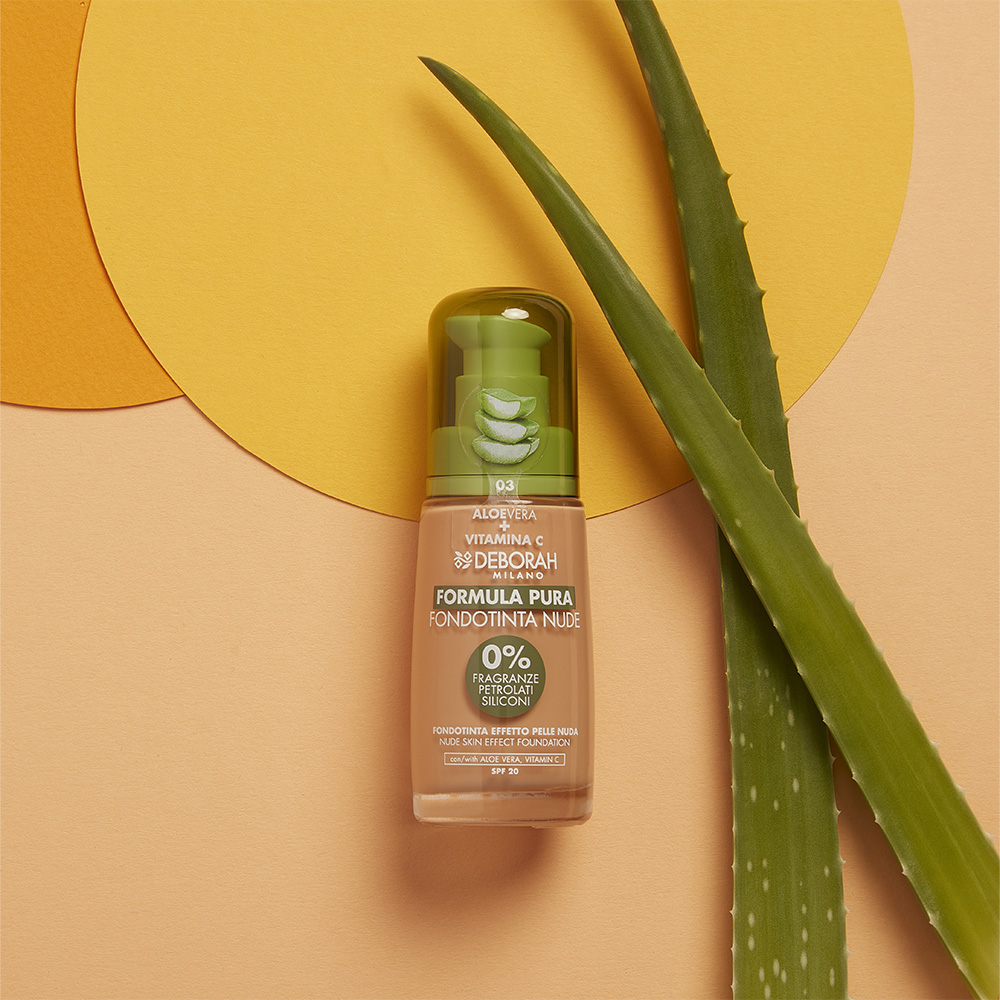 This foundation has everything it takes to be both a fabulous foundation and a superb skincare experience. The formulation suits all skin types
and consists of 98% ingredients of natural origin.
The benefits are countless.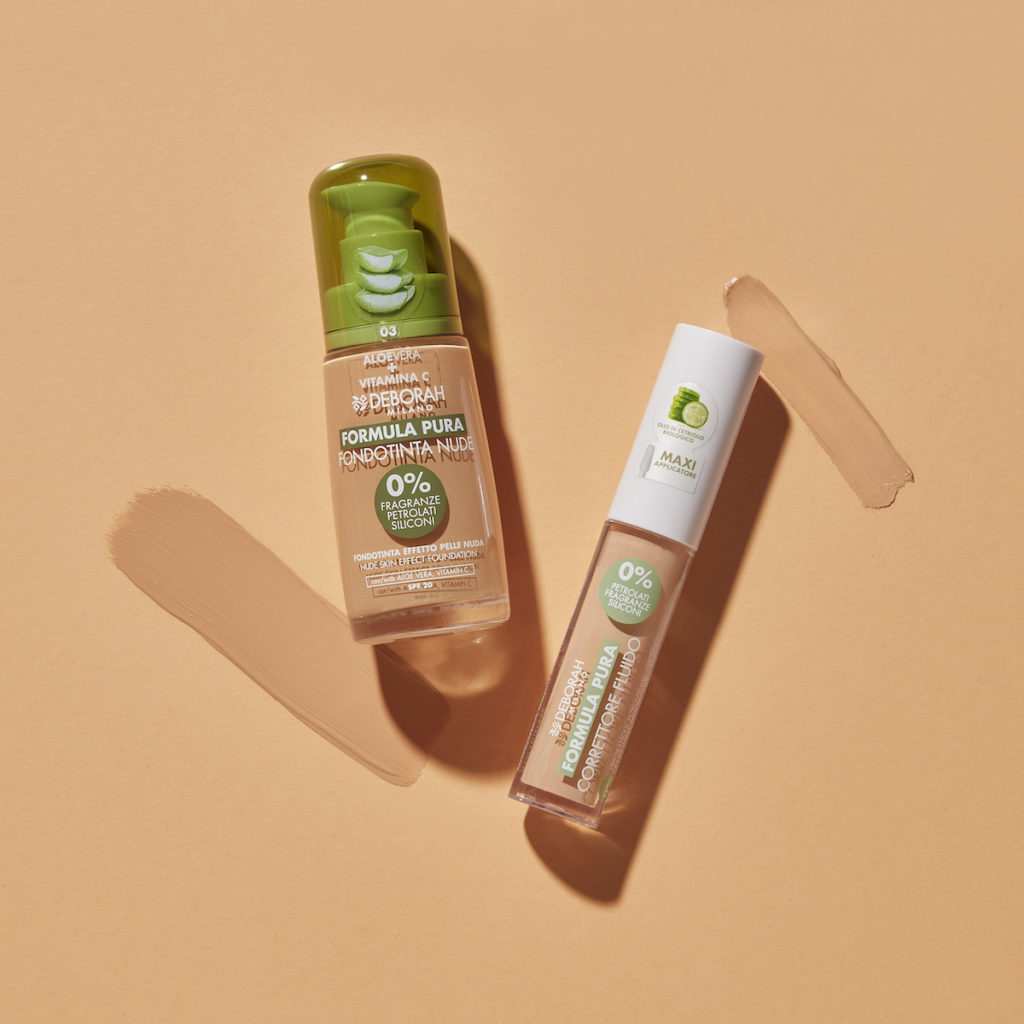 Formula Pura Nude Foundation has a lightweight,
fluid consistency and delivers the comfortable feel of a second skin.
The product offers medium coverage and leaves a radiant matte finish, allowing skin to breathe without feeling or looking cakey.
Application is super-simple: the product melts instantly into skin and feels blissfully comfortable all day long.
The addition of SPF 20 gives Formula Pura Nude Foundation the added advantage of protecting skin from UV radiation.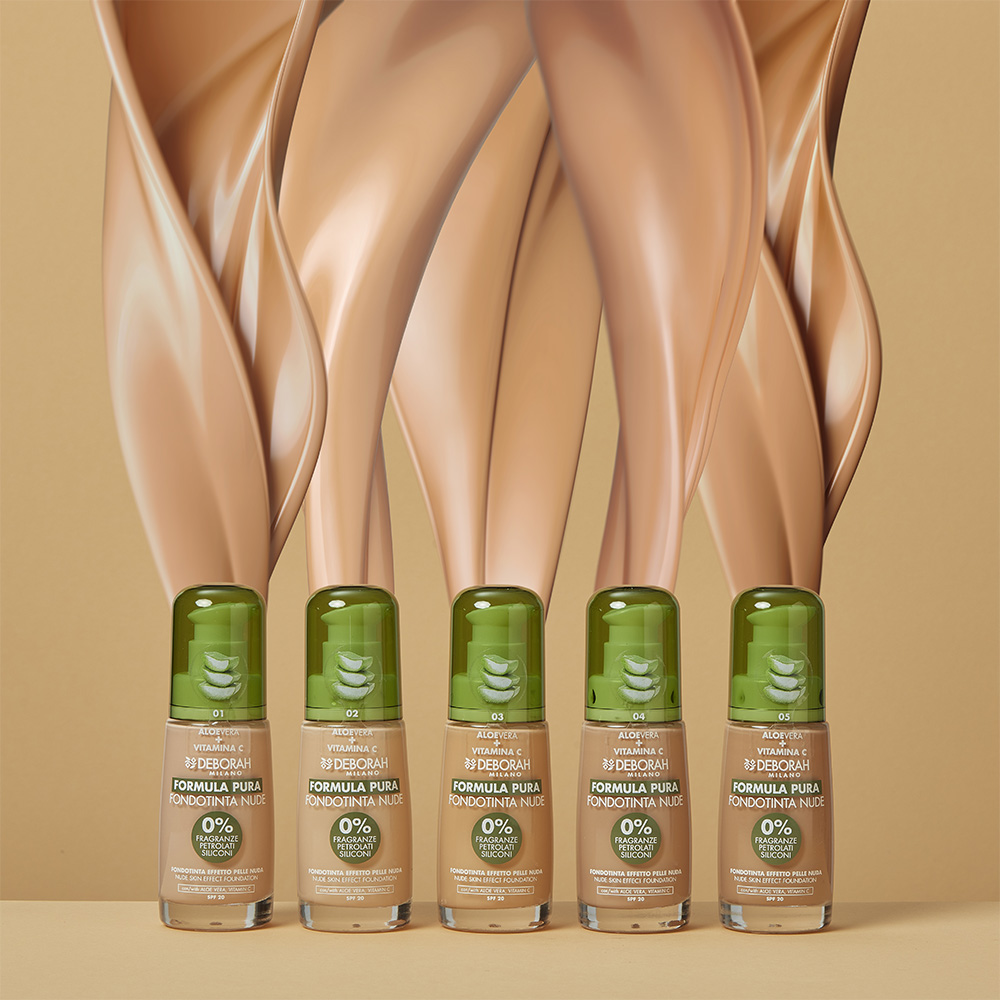 Key ingredients include ORGANIC ALOE VERA and
VITAMINS C and E. Aloe Vera is well known for its
protective and hydrating properties and contains amino acids, vitamins and minerals that make it skin's staunchest ally.
Vitamins C and E are among the most powerful antioxidants, imparting extraordinary luminosity and suppleness to the skin.
Hypoallergenic and non-comedogenic.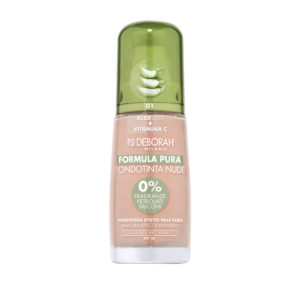 Foundation FORMULA PURA NUDE FOUNDATION
Ideal for any type of skins, this foundation is formulated with 98% of natural ingredients with so many benefits! The Fondotinta Nude by Formula Pura…
20,00 €Read more