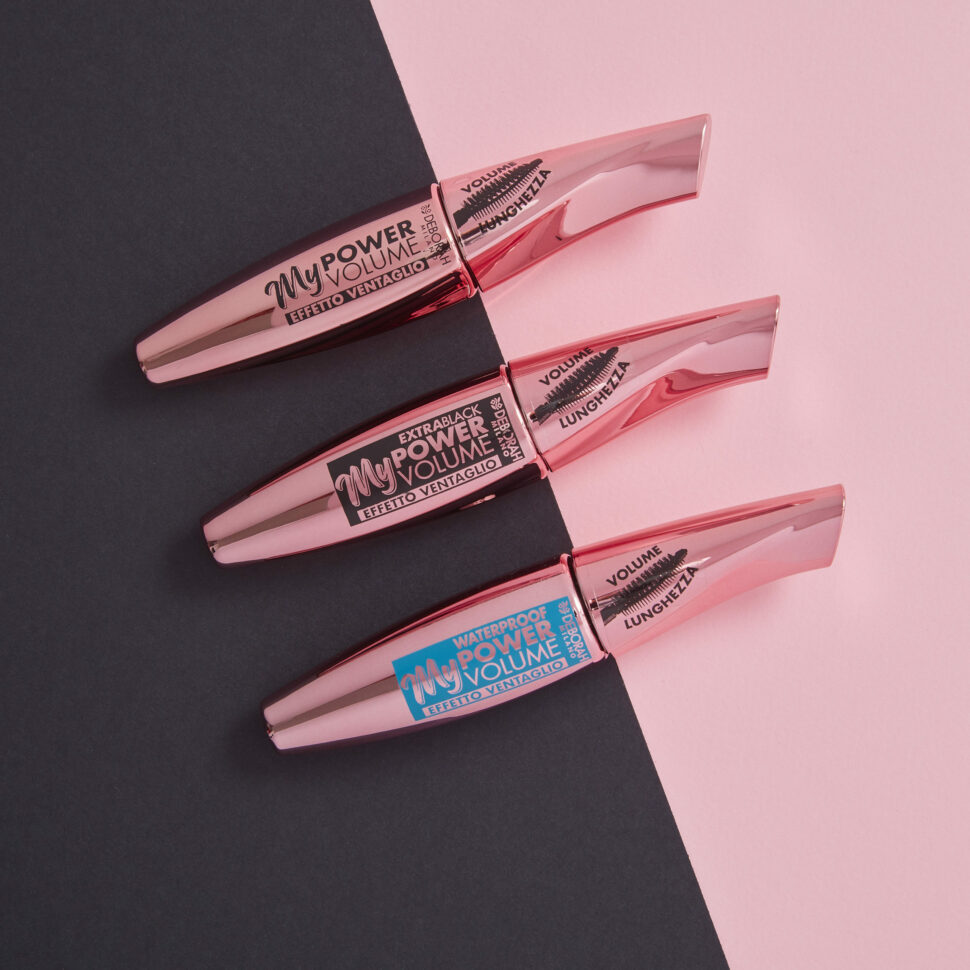 My Power Volume Mascara is an empowering product that now comes in two great new versions of the classic version: My Power Volume Extra Black and My Power Volume Waterproof.
Both come with a next-generation applicator to create a fabulous full fan effect. Enriched with ingredients that care for lashes, the formula delivers surprisingly long-lasting performance every time.
The two new My Power Volume Mascara formulas put the WOW factor back into your lashes!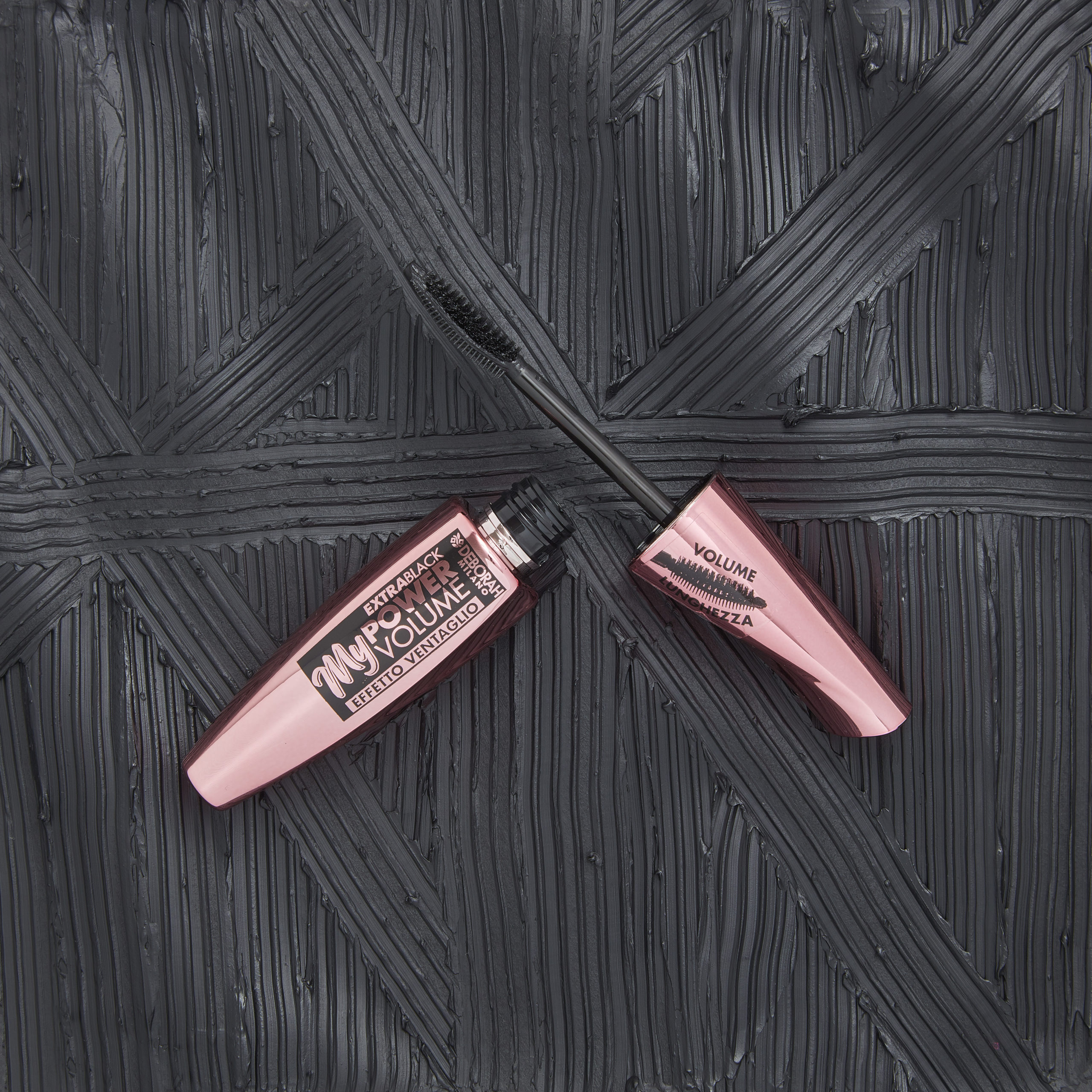 My Power Volume Extra Black
The new My Power Volume Extra Black Mascara has a highperformance formula enriched with Extra Carbon Black to ramp up and lock in maximum intensity.
Special ultra-black pigments gently coat the eyelashes, unleashing insane length and serious buildable volume in one swipe.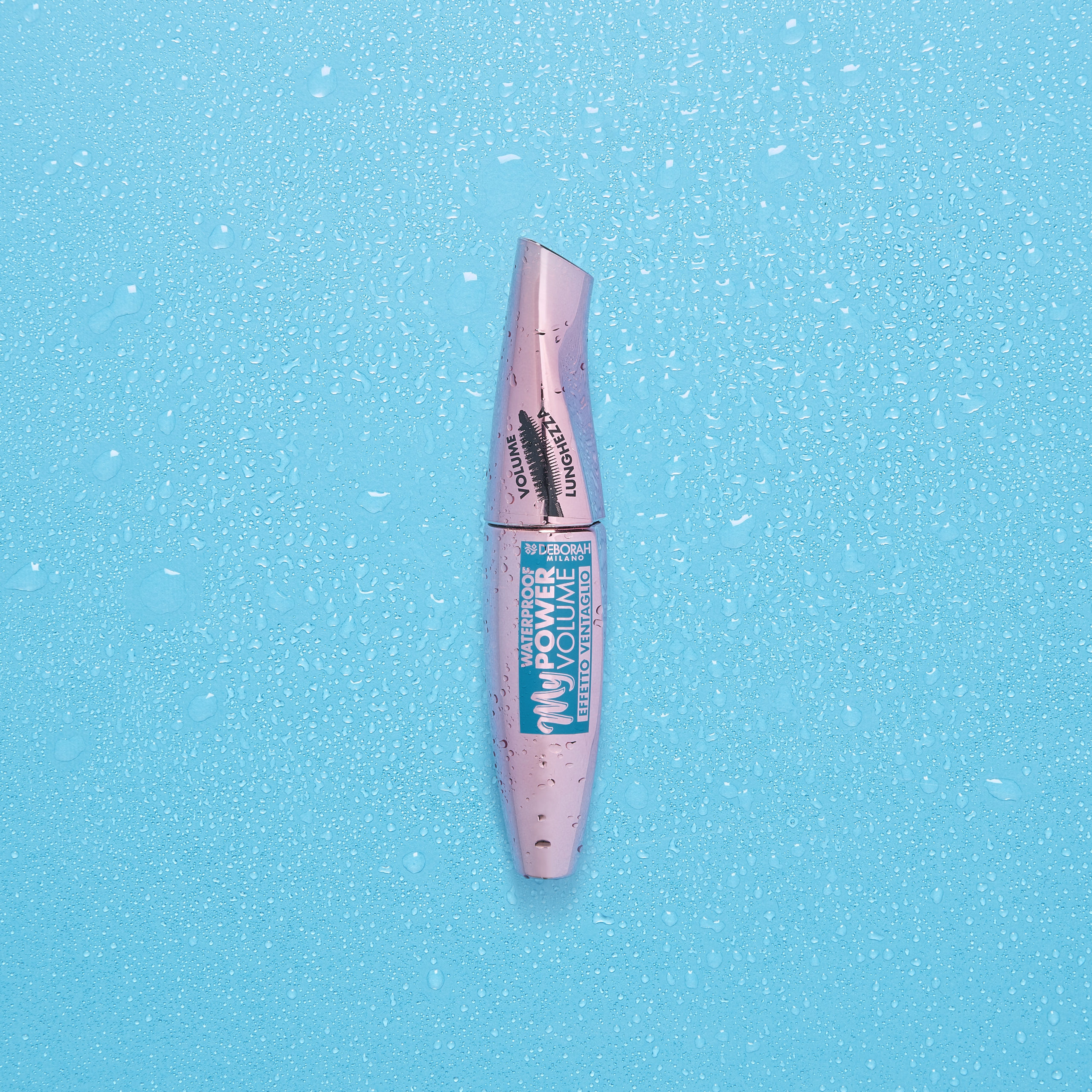 My Power Volume Waterproof
My Power Volume Waterproof Mascara delivers make-up with staying power through all wet conditions.
The long-wearing formula resists water, sweat and tears.
Even on a hot summer's day, it's the secret to mesmerising eyes.
Tips from Luca Mannucci
My Power Volume Mascara comes with A NEW-GENERATION APPLICATOR that can be used in different ways to achieve different effects.
NATURAL LASH LENGTH
For natural-looking lashes that exude understated elegance yet retain show-stopping length and curl, use the curved side of the elastomer brush.
A single sweep from the roots through to the tips creates an ultra-chic look.
INSTANT VOLUME
For instant pumped up volume with none of the weight, use the flat side of the fibre brush.
Wiggle the wand from side to side at the roots then pull it straight up to the tips for even coverage.
3D EFFECT: VOLUME, LENGTH AND CURL
For movie star lashes, use both sides of the wand and apply in two steps:
1) Begin with the curved side to give the lashes precise definition and infinite length. Comb mascara through the eyelashes from roots to tips. I like to apply two coats.
2) Then use the straight side of the brush to take lashes to new levels of volume.