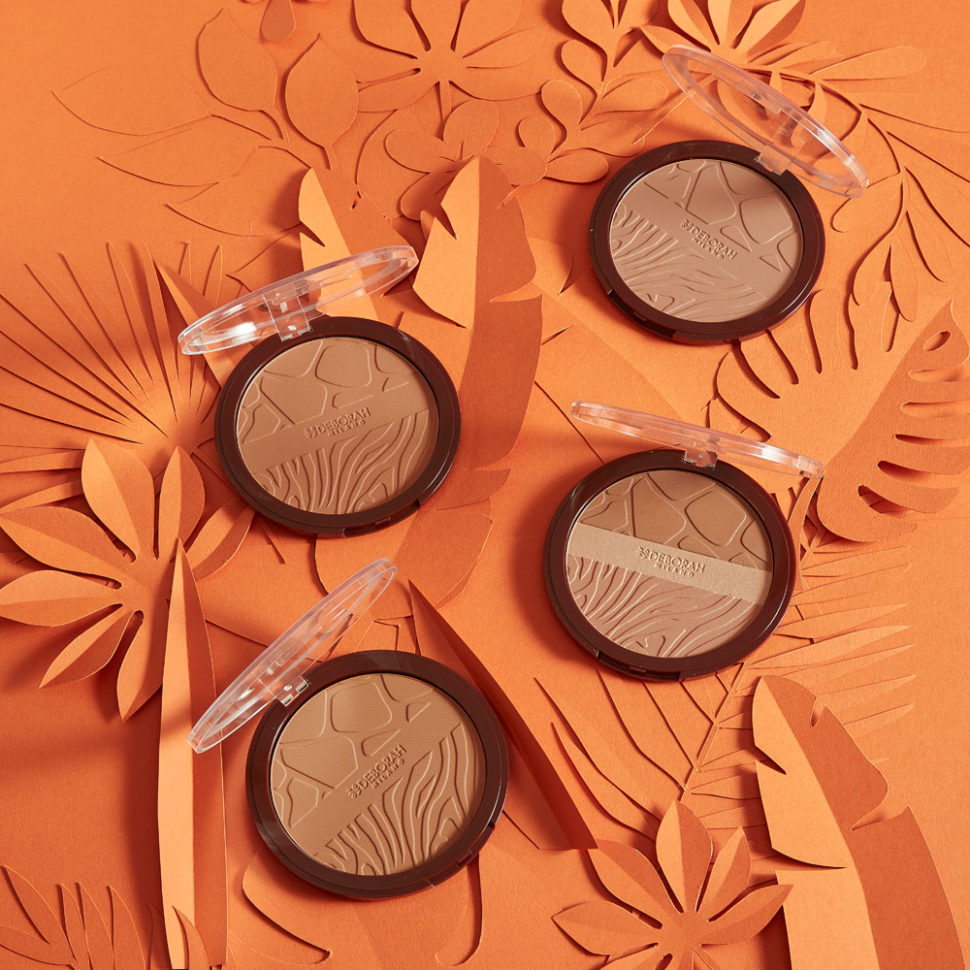 A new Limited-Edition bronzer inspired by the warm hues of the savannah.
With its fiery red earth, hot winds and the relentless glare of the sun, the savannah arouses ancestral emotions. An ecosystem made up of prey and predators of the most vivid hues, capable of stimulating the imagination of the fashion industry like little else in the world. But that's not all.
Safaris are memorable for delivering blazing sunsets and heart-stopping excitement, and offering the chance to meet unfathomable peoples and spend countless hours capturing the most impressive videos and most spectacular snapshots.
These are the enthralling images and emotions that inspired Deborah Milano to create the new Safari Bronze Collection, a Limited-Edition set of bronzers reminiscent of the blinding sunlight, fragrant woods and even the typical safari outfits of Africa.
THE COLLECTION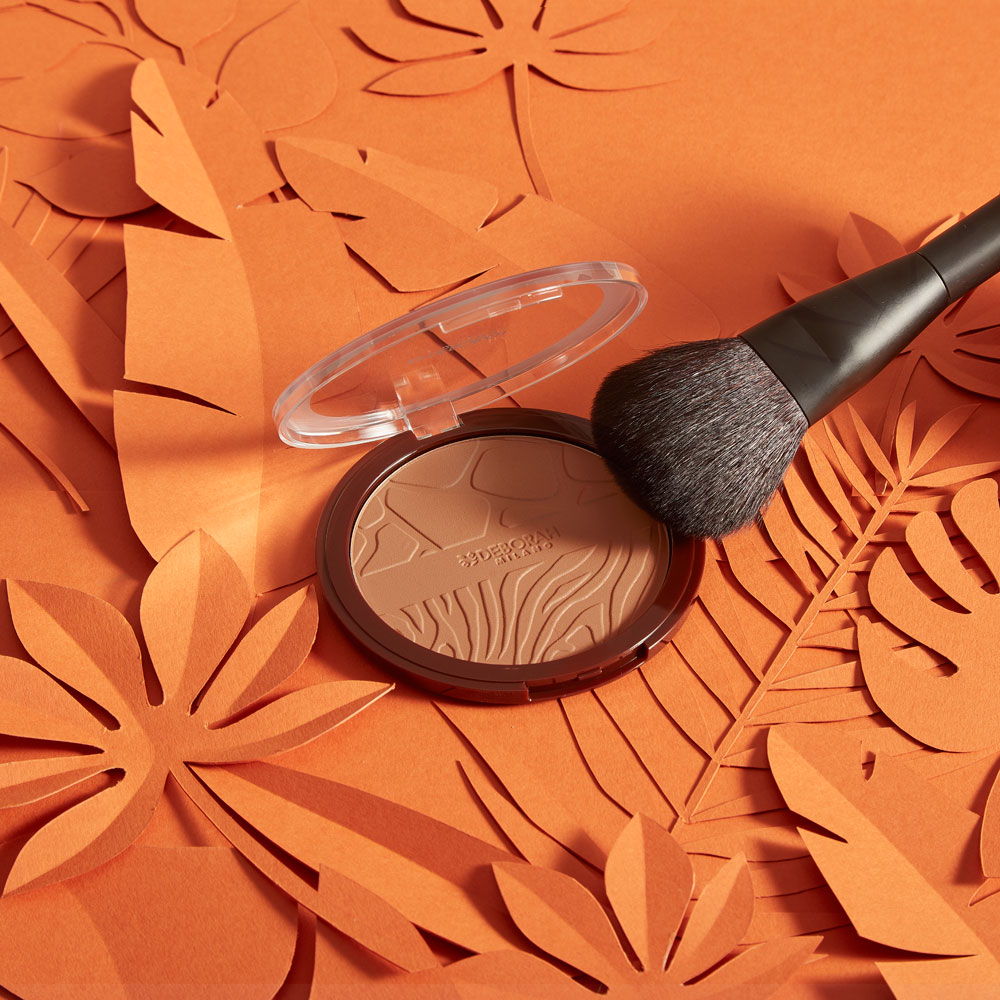 Three bronzer compacts with
a natural matte finish in shades
reminiscent of the warm hues of the savannah
(Medium Rose Tan, Medium Beige Tan
and Dark Tan).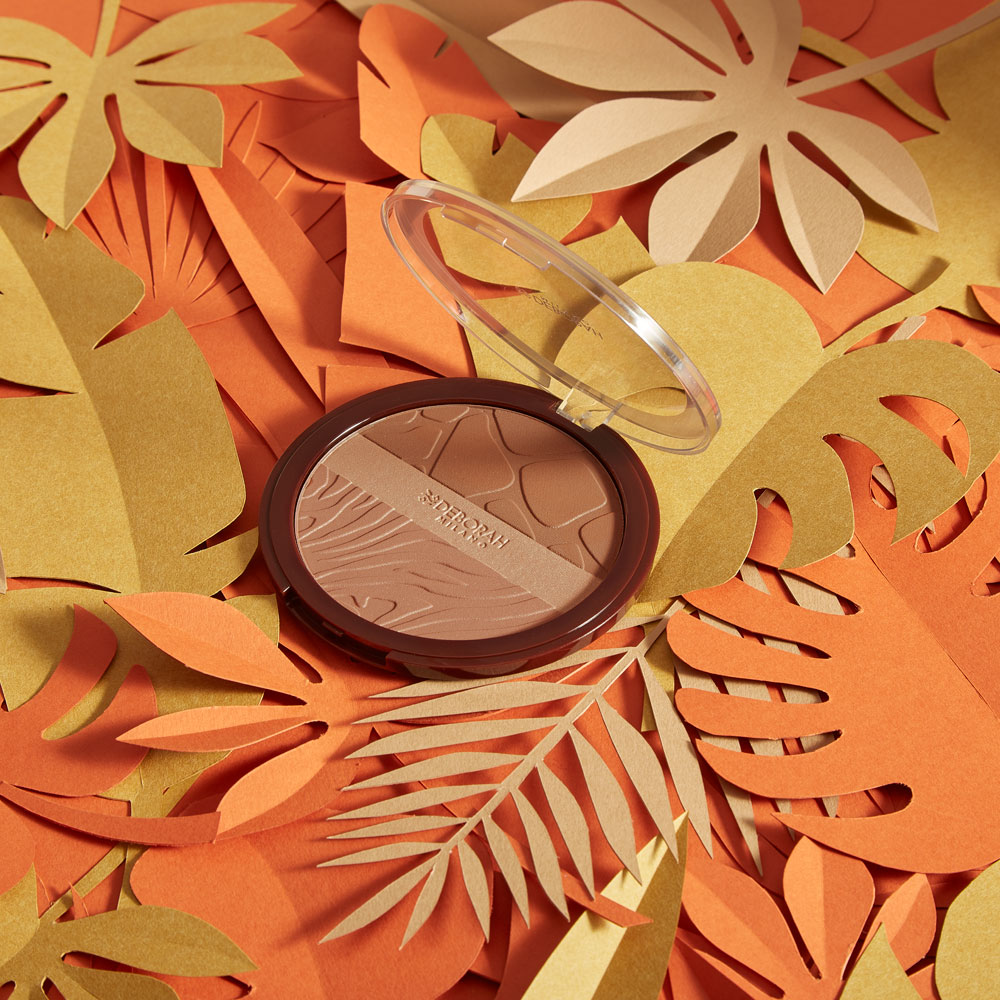 Multi-effect palette
containing two bronzers and a
highlighter with a soft shimmer finish
make up Deborah Milano's new
Safari Bronze Collection.
Embellished with an eye-catching wild animal pattern on the surface of the cake, the velvety smooth, lightweight formula blends seamlessly and evenly all over the face leaving the most natural looking coverage.
The exclusive new Safari Bronzers are ideal for creating a fabulous, long-wearing glow that won't fade or streak because it's sweat-, water- and weather-proof. Besides their extraordinary bronzing properties, the products also contain SPF15 sunscreen.
And to top it off, a special blend of natural pigments impart a sublime multi-dimensional radiance.
At an affordable price point for a super-sized compact!
TUTORIAL
#1 Nude look using the Multi Color Bronzing Powder from the #BronzeCollection
#2 Bring a sun-kissed look to temples, cheek bones and décolleté with  Maxi Bronzing Powder n.2 from the #BronzeCollection and tip N.3
#3 Mat sun-kissed look with  Maxi Bronzing Powder n.3 from the #BronzeCollection