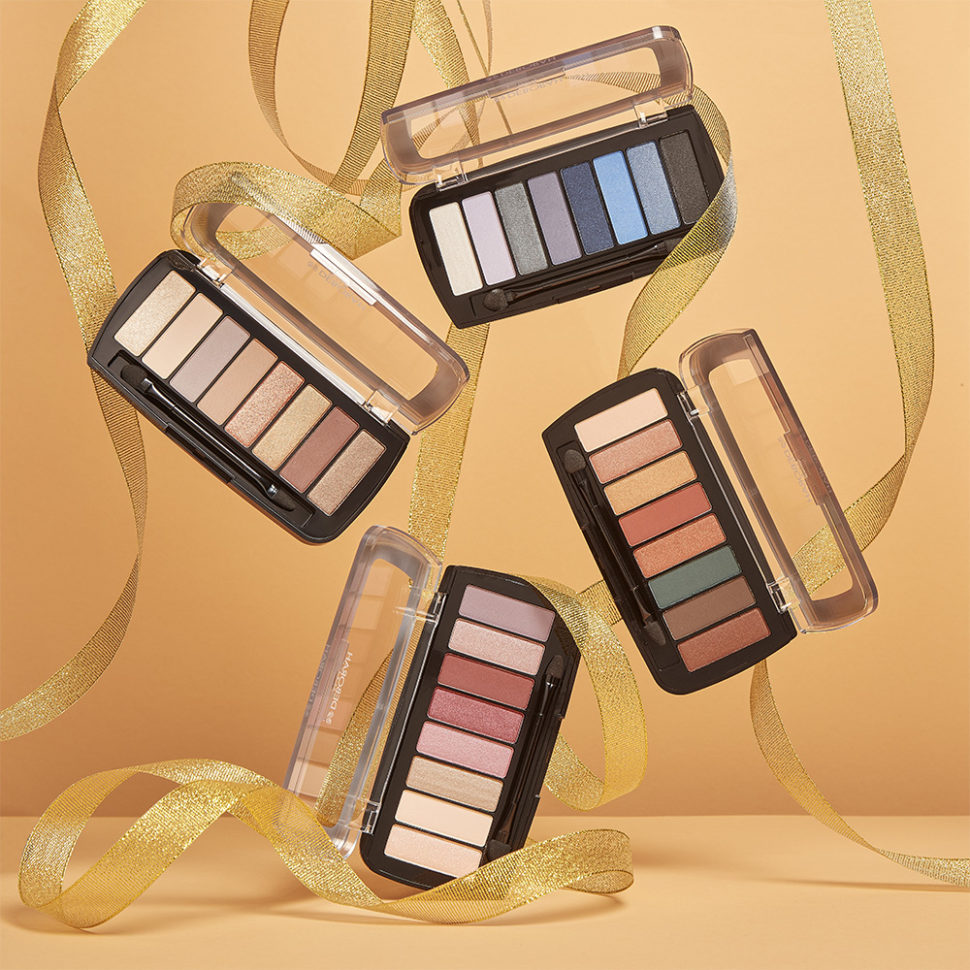 Deborah Milano presents four eye shadow palettes, in deep and vibrant shades sure to turn every make-up look into something spectacular!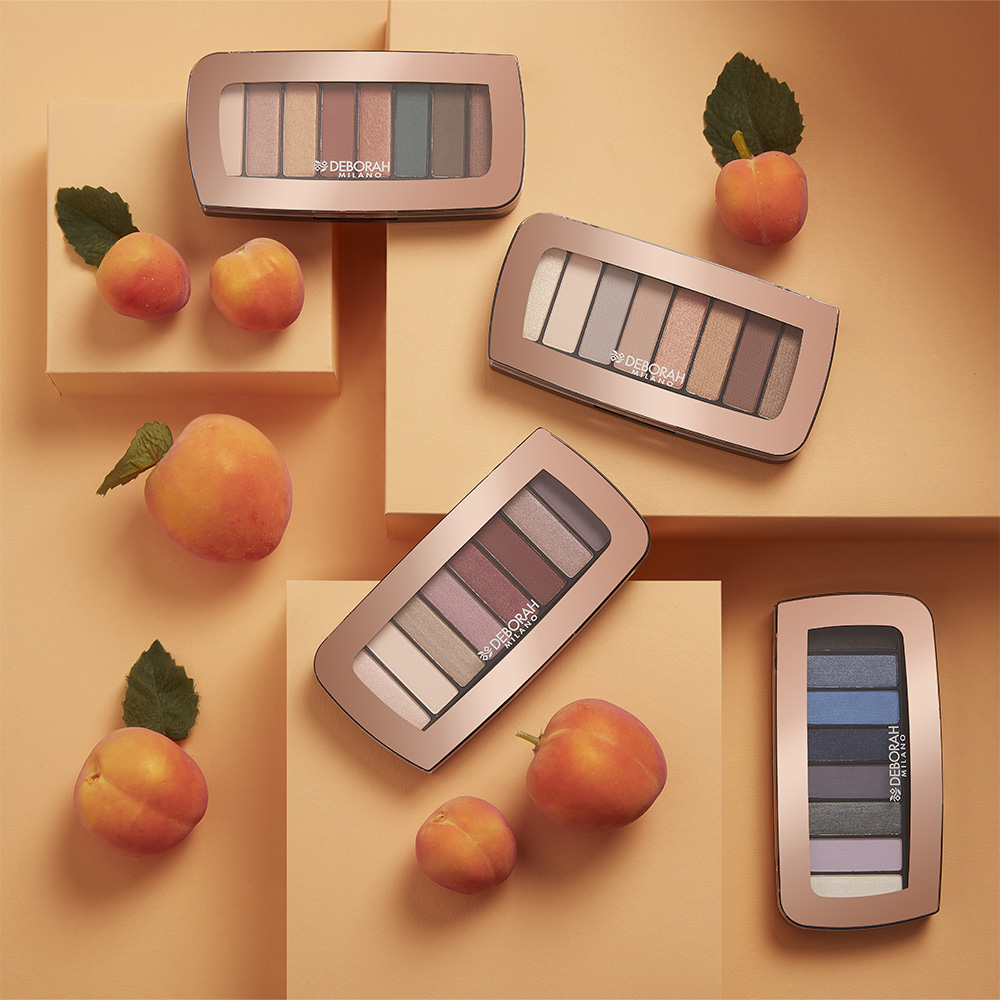 Deborah Milano wants women to get out of their comfort zone and turn
their eye make-up routine into an opportunity to take their beauty to the
next level. Odds on they'll love what they see.
There's no end to the number of eye shadow looks you can create with
the four new Deborah Milano eye shadow palettes; there's one to suit every mood and occasion.
Each set contains eight MATTE, SHIMMER and METALLIC shades.
With its pigment-rich colour payoff and luscious Apricot Oil enriched formulation, the product blends beautifully, leaving sensational results in no time at all.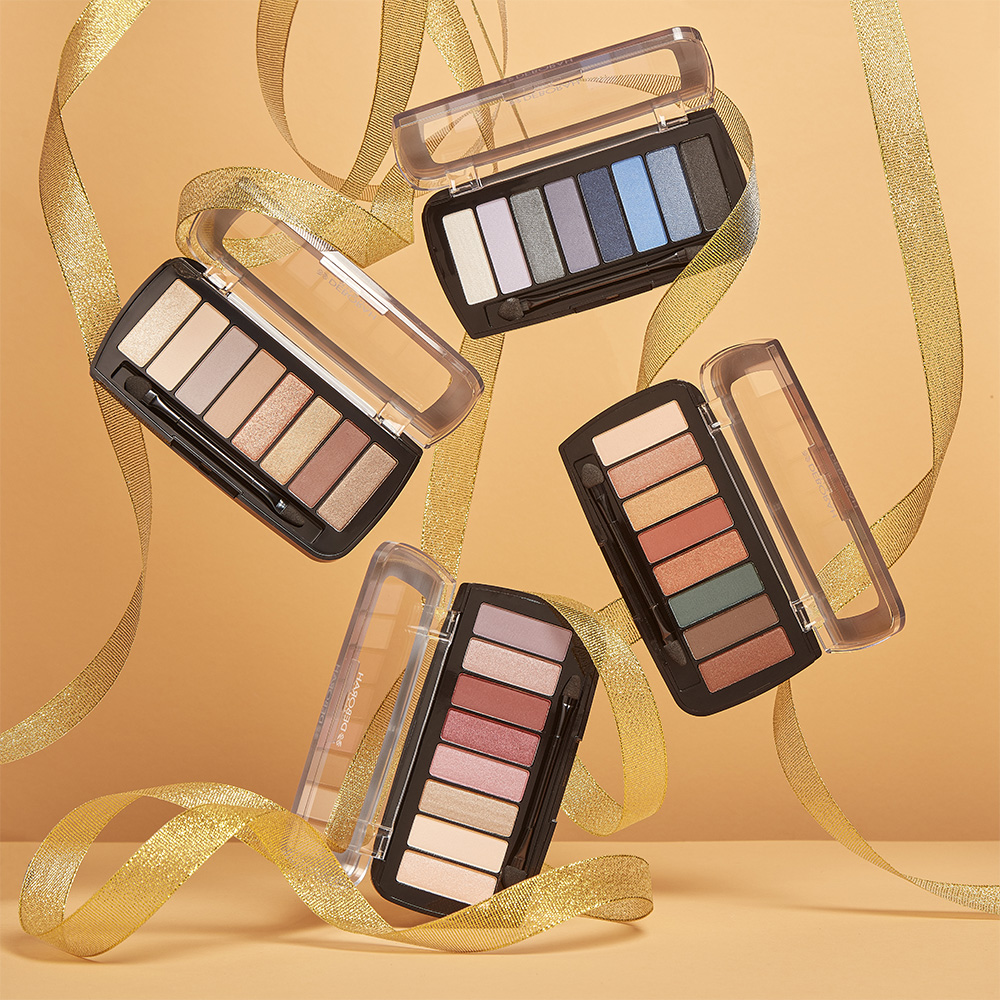 Each palette comes with a handy double-ended applicator brush to mix,
match, and create the perfect customised effect.
The palettes feature a unique combination of shades, inspired by how natural light bewitchingly changes throughout the day.
SUNRISE epitomises the soft, pinkish tones of dawn, DAYLIGHT brings to mind the natural beiges and coppery glows of our waking hours, SUNSET speaks of the deepening tones of dusk,
and the lilac and blue shades of MOONLIGHT summon up visions of night.
Deborah Milano's colour experts have transformed four times of the day into four sets of stunning hues.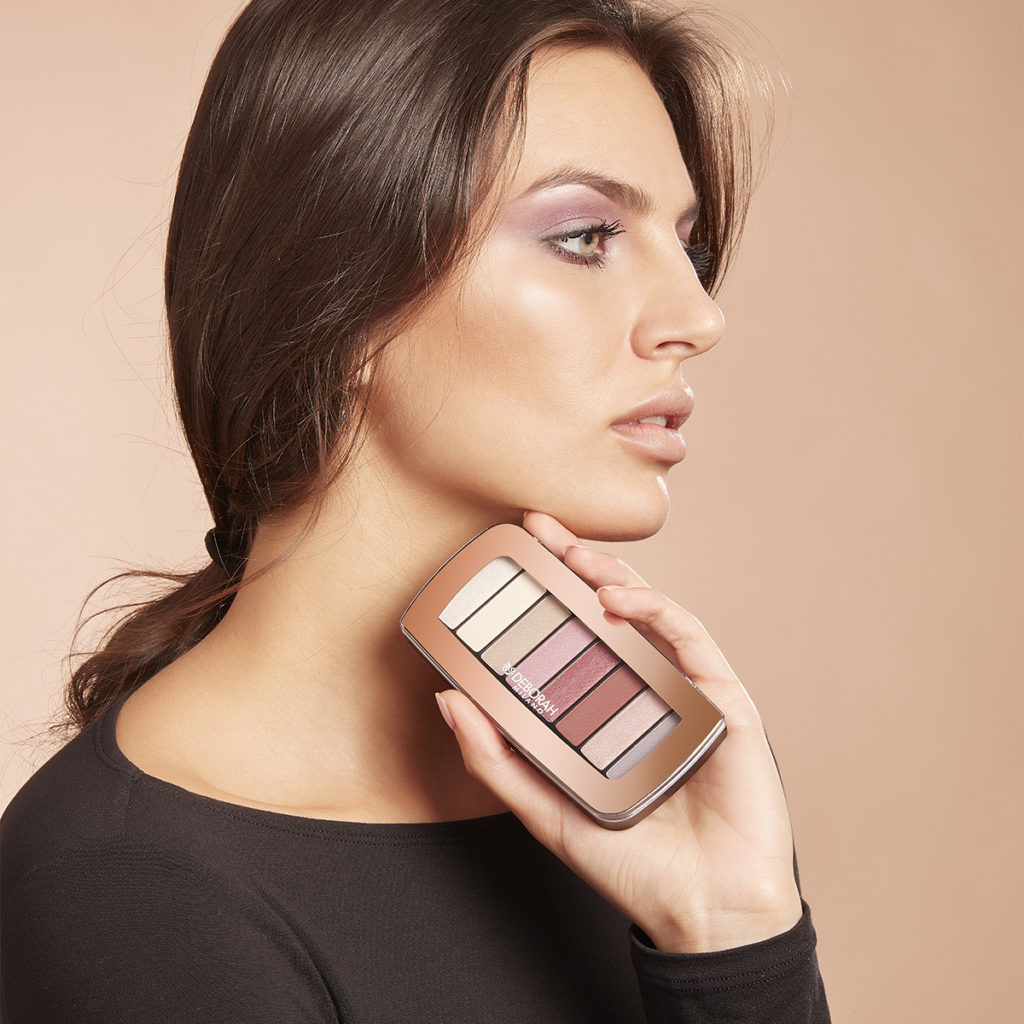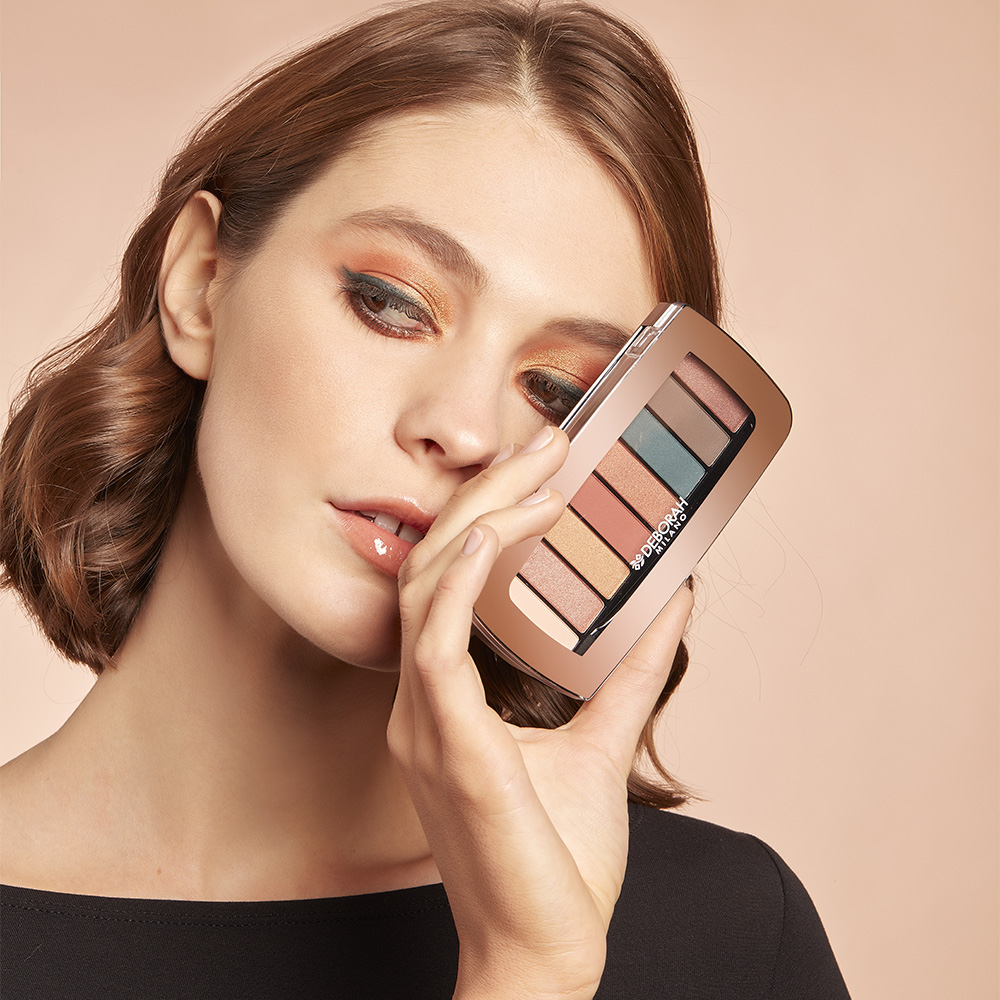 PRO TIPS FROM LUCA MANNUCCI, MUA DEBORAH MILANO
Each of the four palettes contains Matte, Shimmer and Metallic shades catering to the tastes and creative minds of our consumers.
1_SUNRISE
This sleek and sophisticated on-trend palette offers shades ranging from soft pink to deeper Purple and Burgundy.
With its fresh and light undertones, this palette is perfect for dark brown and blue eyes, yet just as flattering on lighter eyes. I suggest blending them with a black, grey or blue eye pencil.
2_DAYLIGHT
These shades set off classic and timeless nude make-up looks: this palette belongs in every make-up bag.
The Beige, Brown, Bronze and Copper shades work for all eye colours. For a simple and neutral look use with a brown eye pencil, and for a subtle smokey eye, reach for a black one.
3_SUNSET
This rich and opulent palette makes the eyes really pop and is especially great for dark skin tones.
Featuring warm and sunny undertones Bronze, Brown and Gold plus sophisticated Forest Green.
A fabulous set for creating a bold look that's 100% you. Ideal for brown and hazel eyes. I recommend combining it with a dark brown or black eye pencil.
4_MOONLIGHT
Perfect for a night out, be it a Red Carpet event or a party, this palette ticks all the boxes.
Softer hues like Rose Pink and Light Blue team up with deeper shades of Dark Blue and Black.
The ideal palette for creating a smokey eye, it's beyond comparison when combined with a black, dark blue or eggplant-coloured kajal pencil.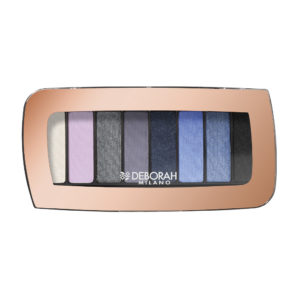 Eyeshadow COLOR MOODS PALETTE
Perfect allies to create infinite make-up alternatives, the Color Moods palettes are for any mood or occasion: each of the 4 references contains 8 shades…
15,00 €Read more