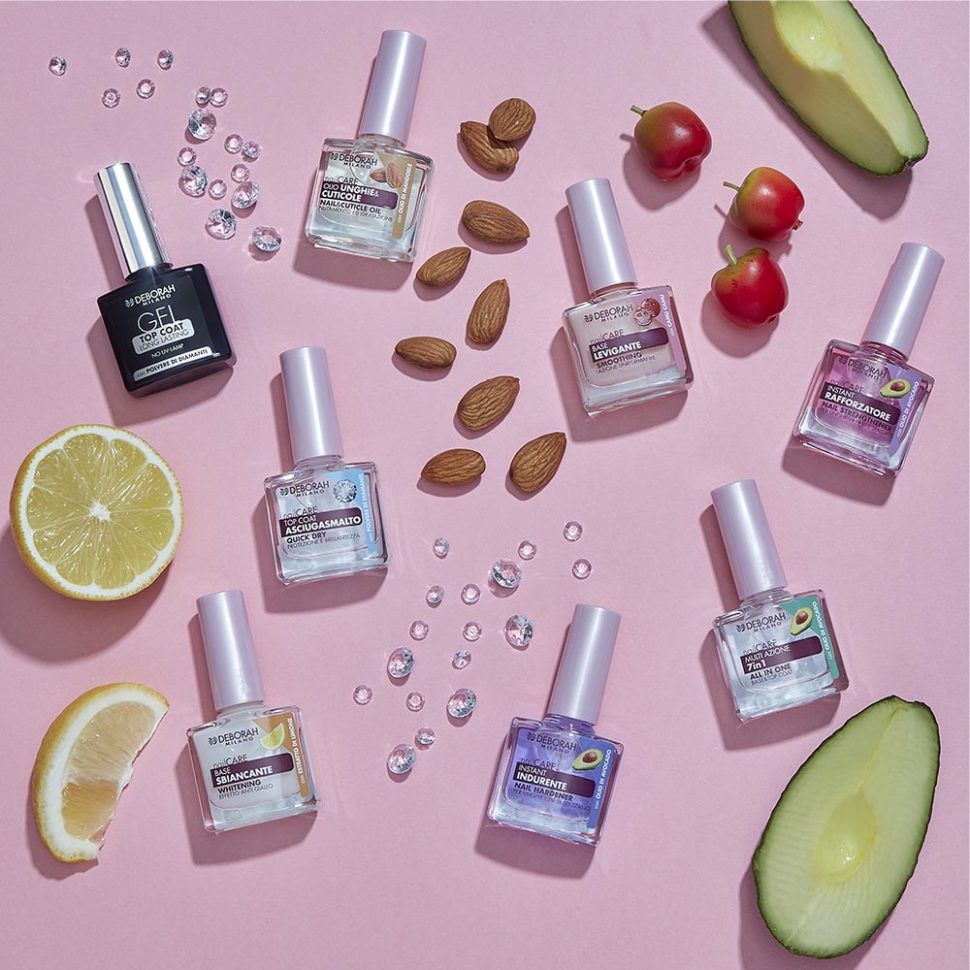 Deborah Milano is delighted to unveil its new-look multipurpose nail care line.
The six products use natural ingredients and are formulated to easily and effectively do away with everyday nail problems.
The secret to strong, healthy nails? Avocado oil, Lemon extract and Sweet Almond oil, as well as ingredients from far-off lands such as Camu Camu berries.
Rounding off the line are two luxe diamond-dust infused Top Coats that add the most amazing high-gloss shine to your favourite nail enamel.
the new nail care collection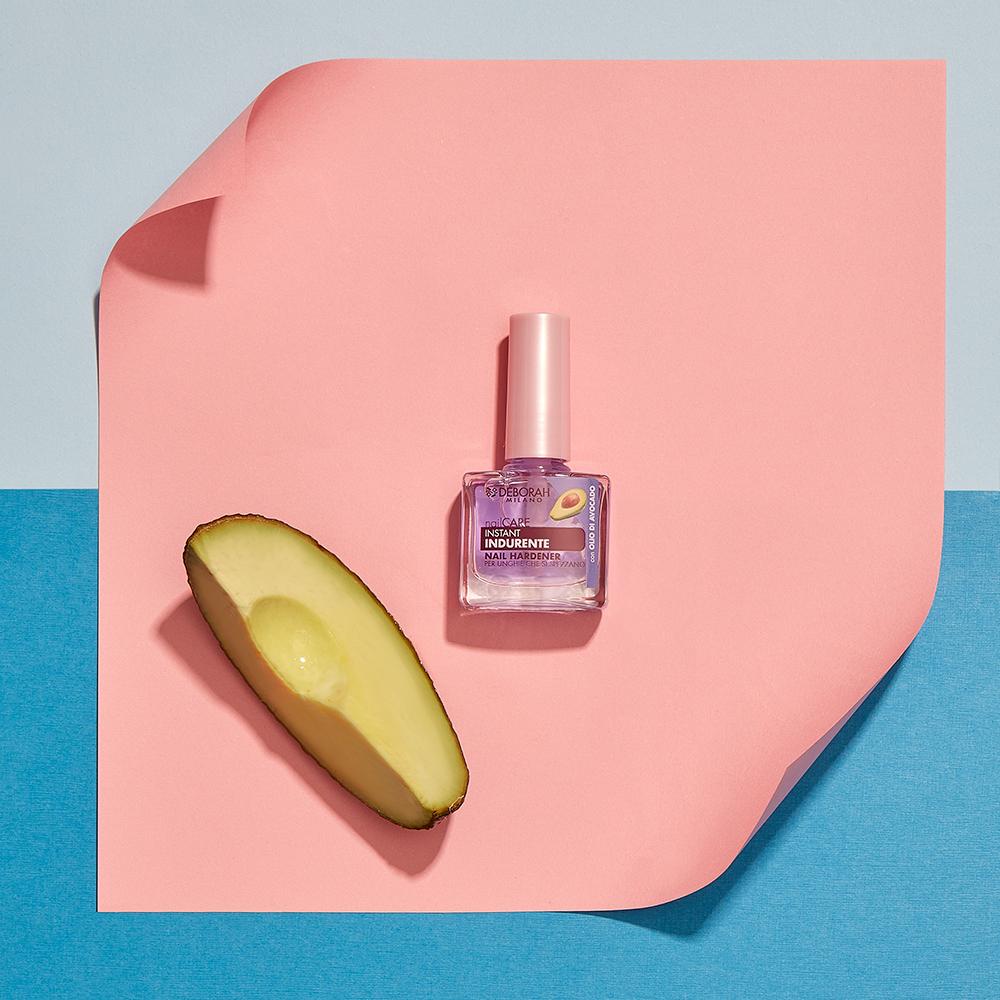 HARDENER
The perfect product for peely, flaky
nails. Avocado oil nourishes weak nails
and helps bring them back to life.
A blend of minerals, Calcium and
Keratin deeply protects brittle nails
against breakage.
STRENGTHENER
A rehab treatment for nails prone to
flaking and bending that also improves
smoothness. Formulated with Avocado
Oil to repair and nourish nails and
ensure long, strong growth.
Other key ingredients include minerals,
Calcium and Keratin.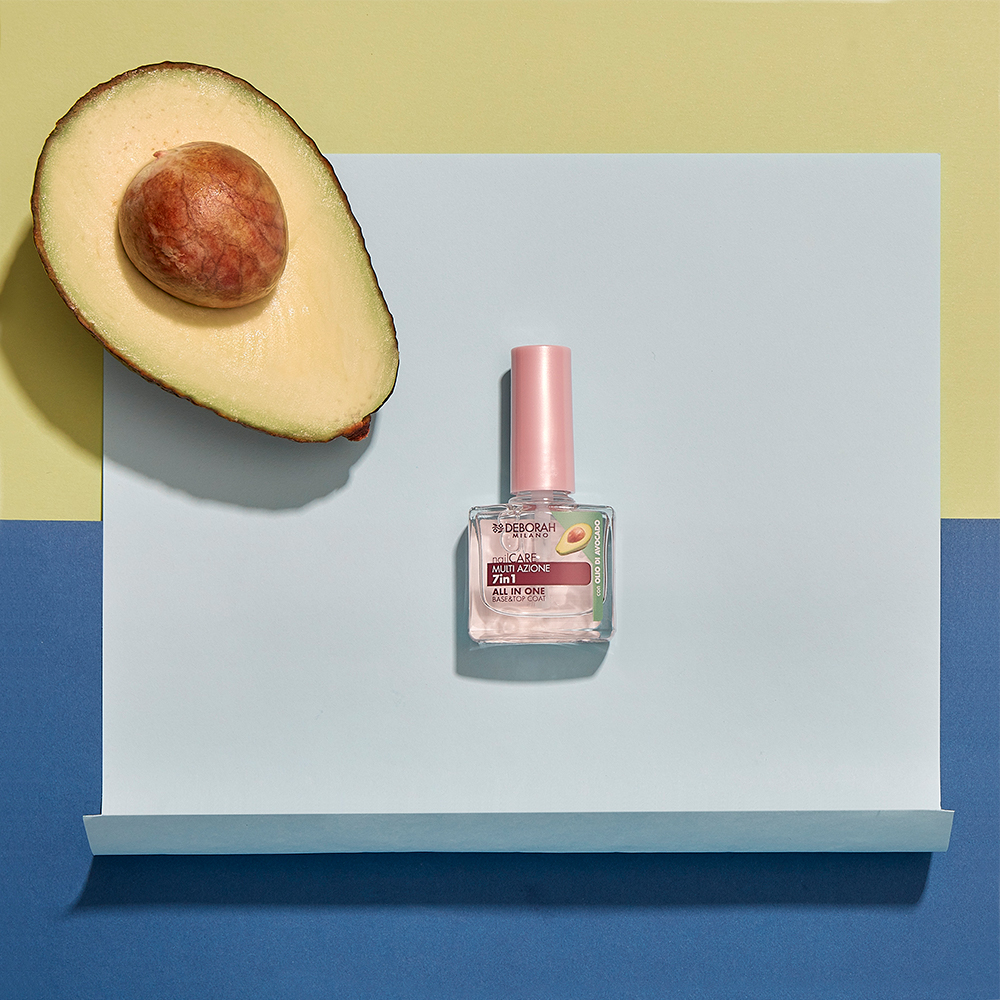 7in1 ALL IN ONE
This amazing product is packed with
Avocado Oil, Vitamin E, Violet extract,
Baobab Oil, Keratin and an Argan
Oil blend. Together, these ingredients
deliver a raft of bountiful benefits.
Not only does the formula strengthen,
harden, protect, smooth and nourish
nails, it also promotes healthy growth
and enhances shine.
One product does it all!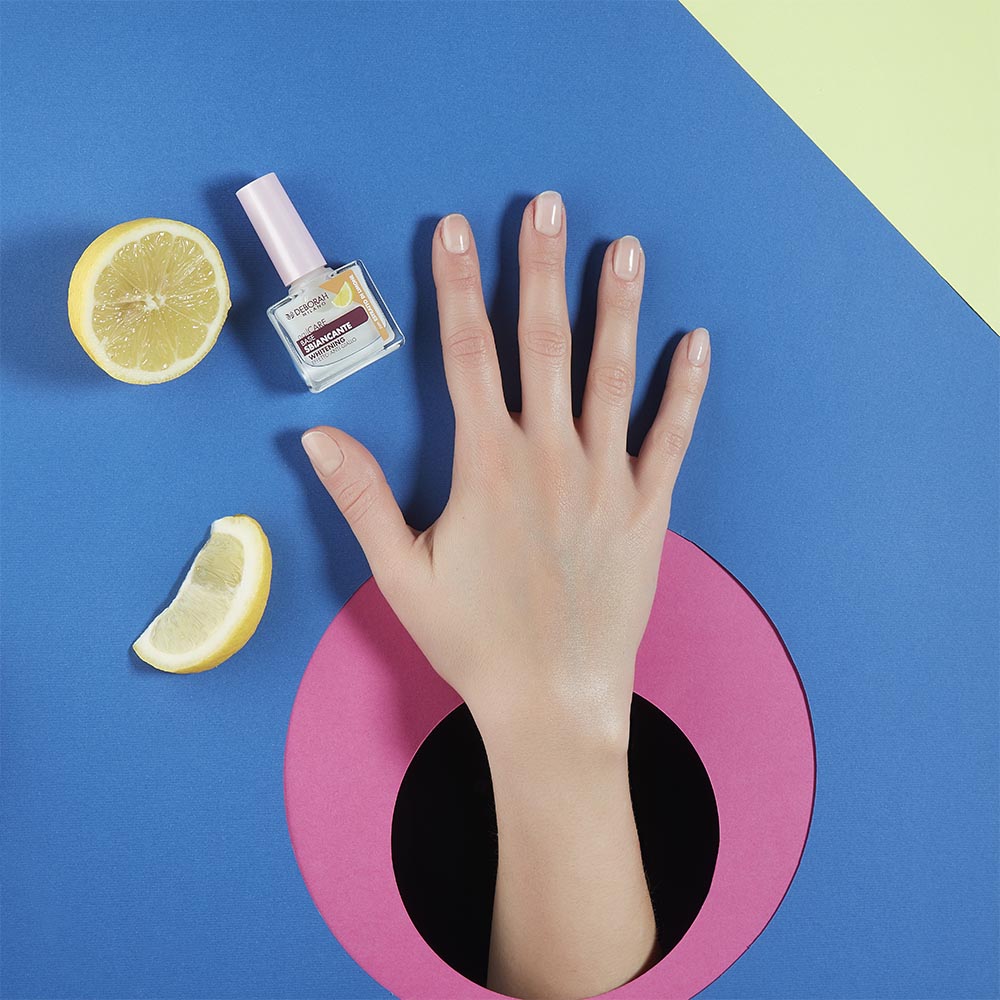 WHITENING BASE
A corrective base coat that brightens
discoloured nails, neutralises yellowing
and leaves nails looking healthier.
Enriched with Lime Tree and Lemon
extract to hydrate and protect nails.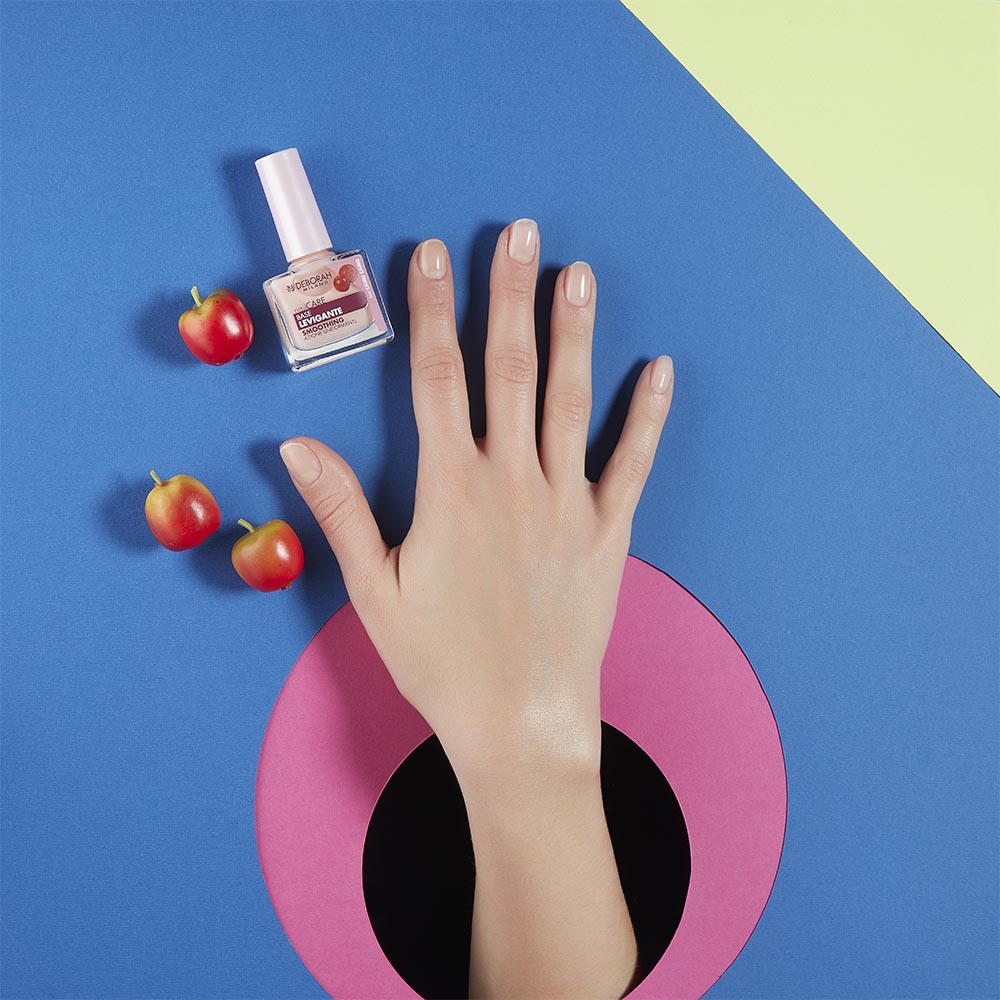 SMOOTHING BASE
A base coat that instantly evens out the
nail bed. Formulated with Ridge Fillers,
Smoothers and Vitamin E to
shield nails from damage, along with
Vitamin C-rich Camu Camu,
a berry native to the Amazon, that
boosts nail health.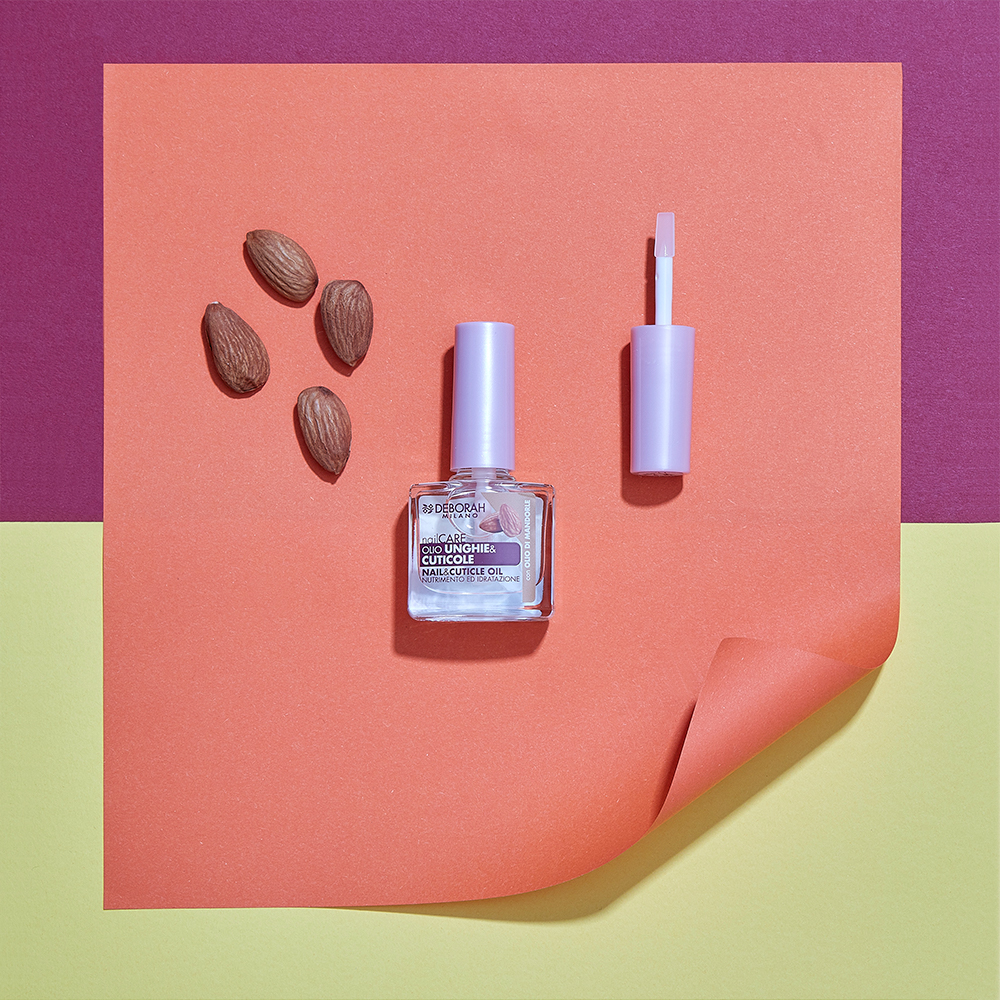 NAIL&CUTICLE OIL
This concentrate of Sweet Almond Oil
instantly moisturises nails and softens
dry, ragged cuticles.
The spatula distributes the product
evenly over the nail so cuticles
can be easily and gently removed.
Formulated with Castor Oil, Vitamin E
and Vitamin F.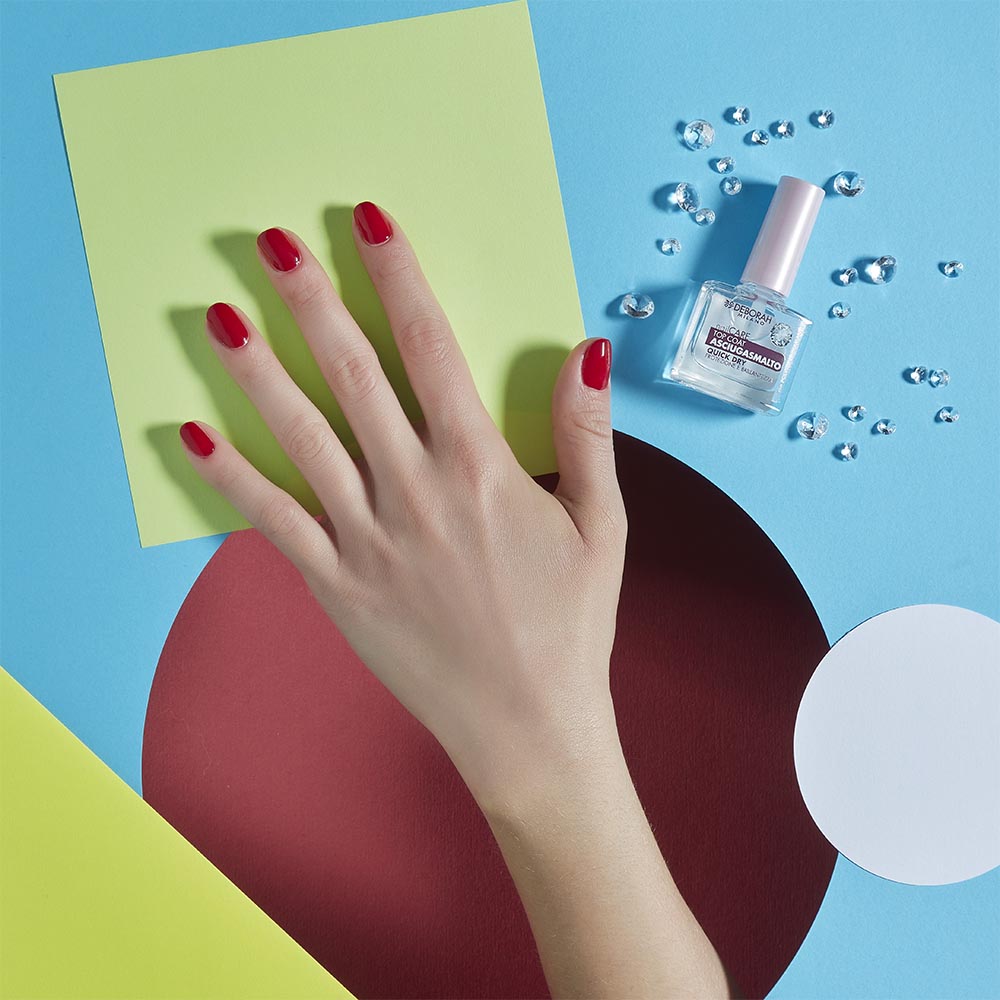 QUICK DRY
Enriched with diamond dust,
this Top Coat dries nails in seconds
and leaves a high gloss.
Formulated with Sacha Inchi Oil and
Vitamin E for strong nails and a longer
lasting manicure.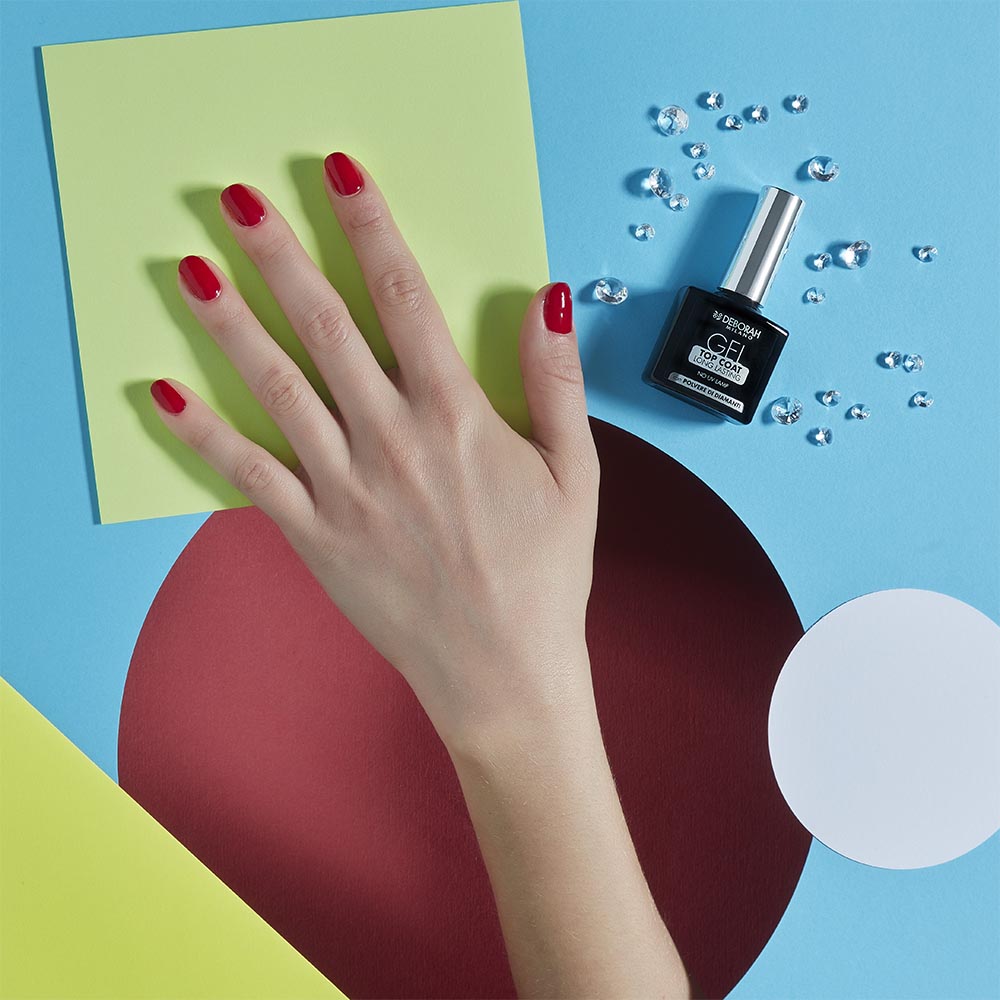 GEL TOP COAT
A revolutionary new generation
Top Coat using breakthrough
"Wear-Boost Reactive" technology.
The formula reacts with sunlight
to seal enamel and leave a
glossy gel-textured finish.
Luxe ingredients include diamond dust
to deliver spectacular gel-like brilliance
and a longer lasting manicure.