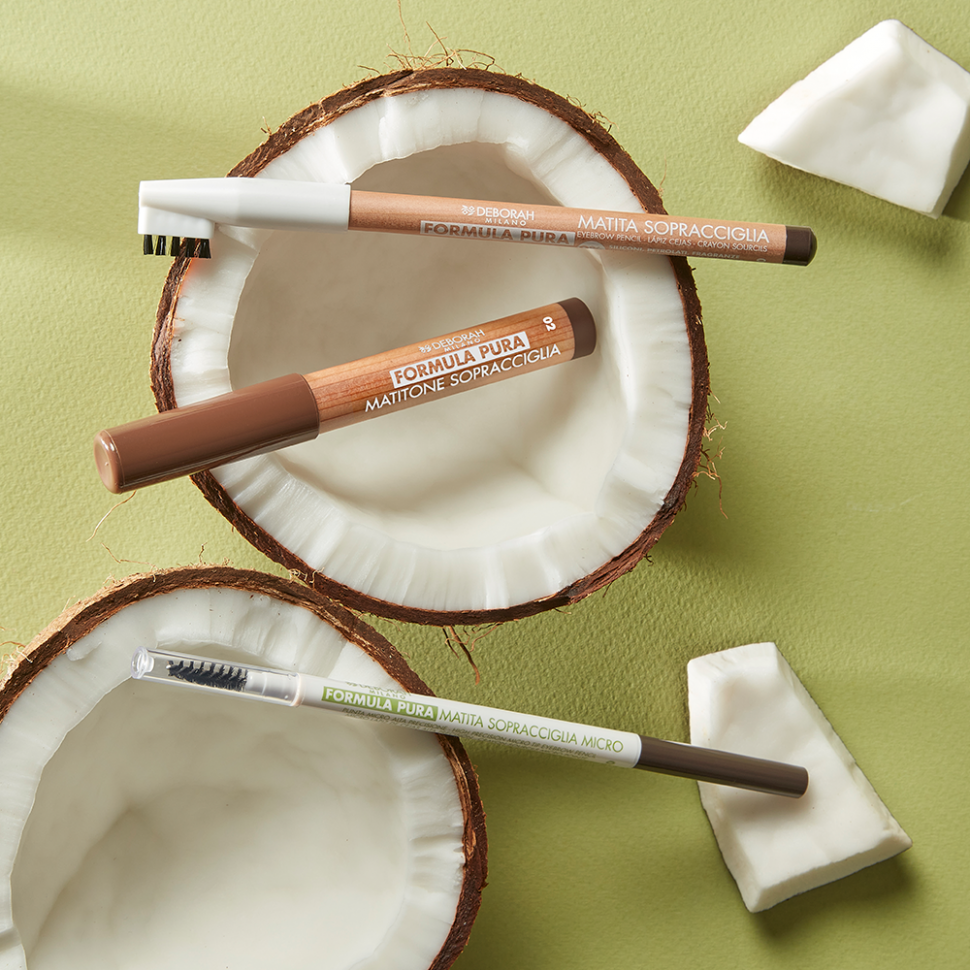 DEBORAH MILANO FORMULA PURA PRESENTS THE COMPLETE EYEBROW COLLECTION!
Deborah Milano Formula Pura is delighted to announce a brand new eyebrow line consisting of three products to shape,
define and thicken the brows. What makes it so special?
Why, it's the formulation that contains up to 100%* ingredients of natural origin, including plant extracts and active ingredients derived from organic farming.
The three products suit all skin types, even the most sensitive, and deliver extraordinary performance and staying power.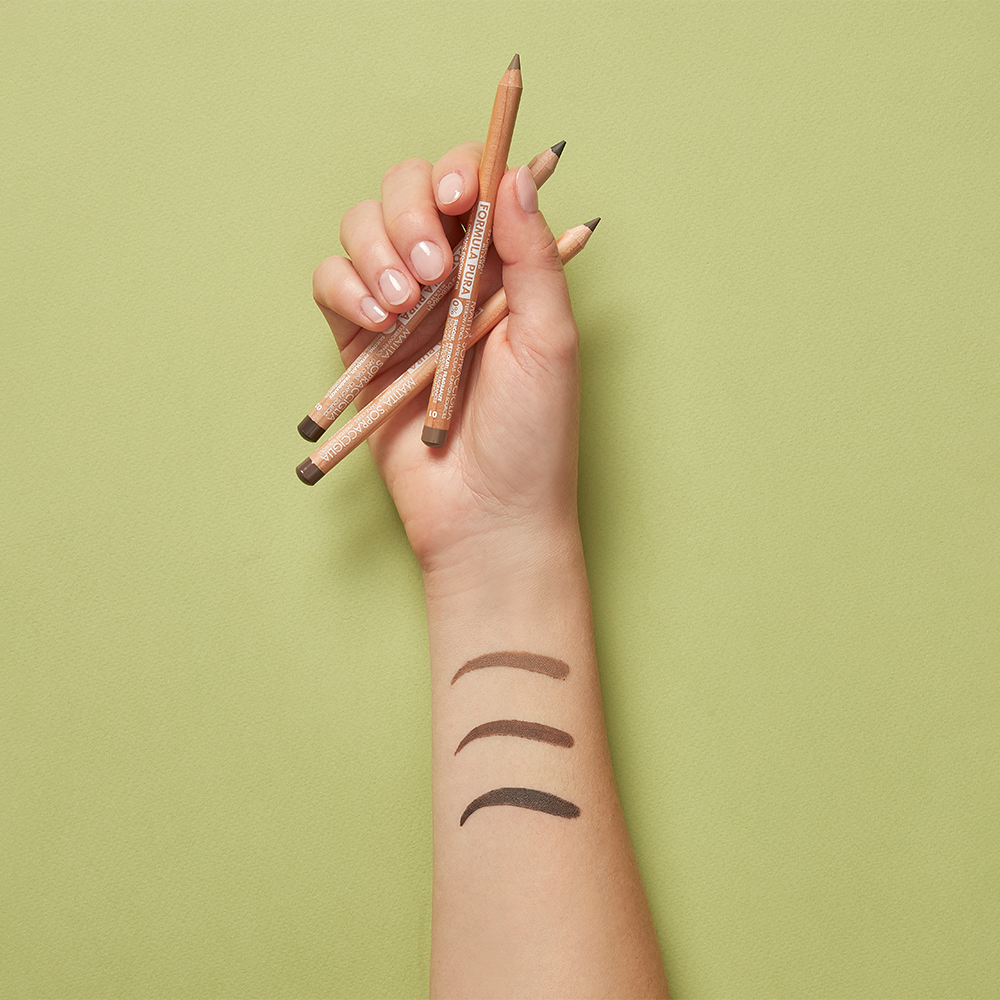 MATITA SOPRACCIGLIA EYEBROW PENCIL
100% ingredients of natural origin, vegan and long-lasting,
the Eyebrow Pencil offers a deep colour payoff that's ideal
for a natural but full brow look.
The pencil comes with a spoolie brush for buildable intensity.
Enriched with organic Coconut Oil and Vitamin E,
the formula is a real balm that fortifies the eyebrows
and hydrates the skin day after day,
preventing flaking and drying.
Available in three shades.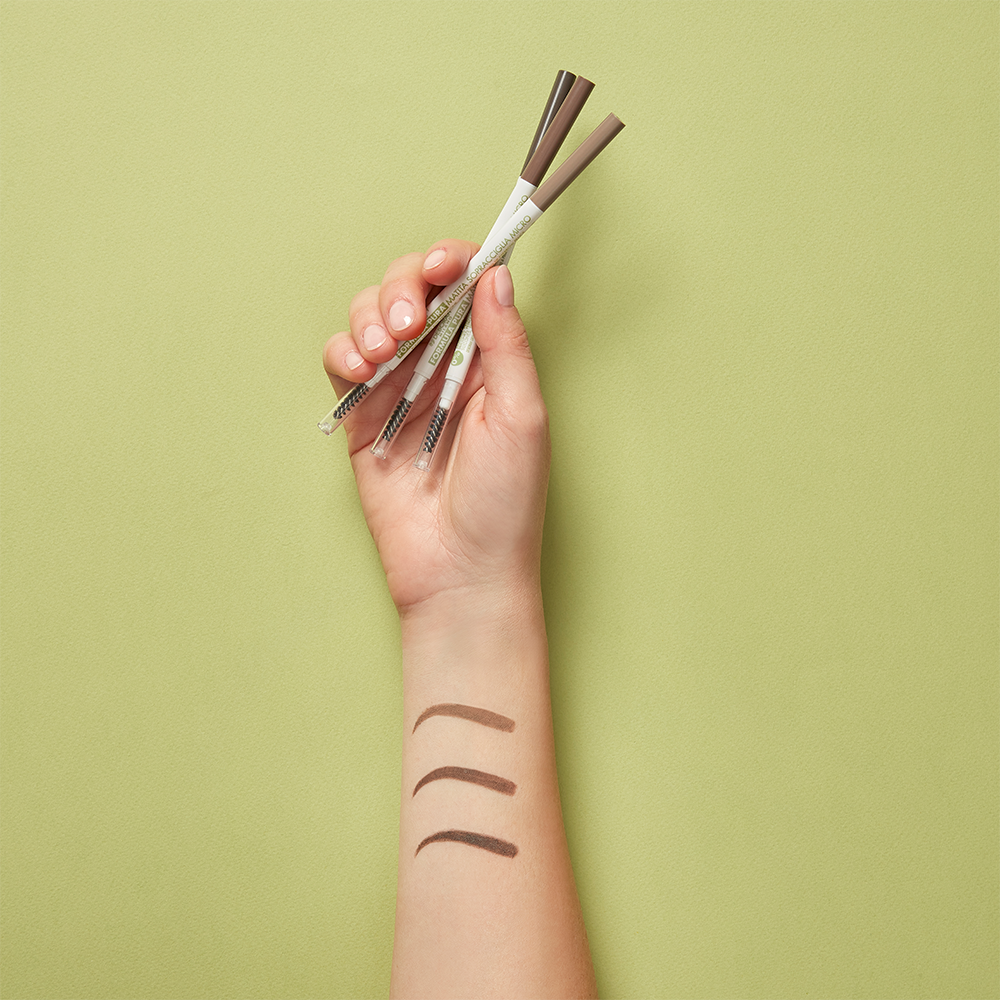 MICRO BROW PENCIL
Featuring an ultra-fine tip for laser-sharp definition,
the pencil offers maximum control of the final eyebrow look.
Colour is buildable and the texture can be easily layered
to create the impression you desire.
Formulated with 95.3% natural ingredients including
mineral waxes for prolonged staying power and organic
Coconut Oil for well-nourished brows.
Talc, D5 and fragrance free.
Available in three shades.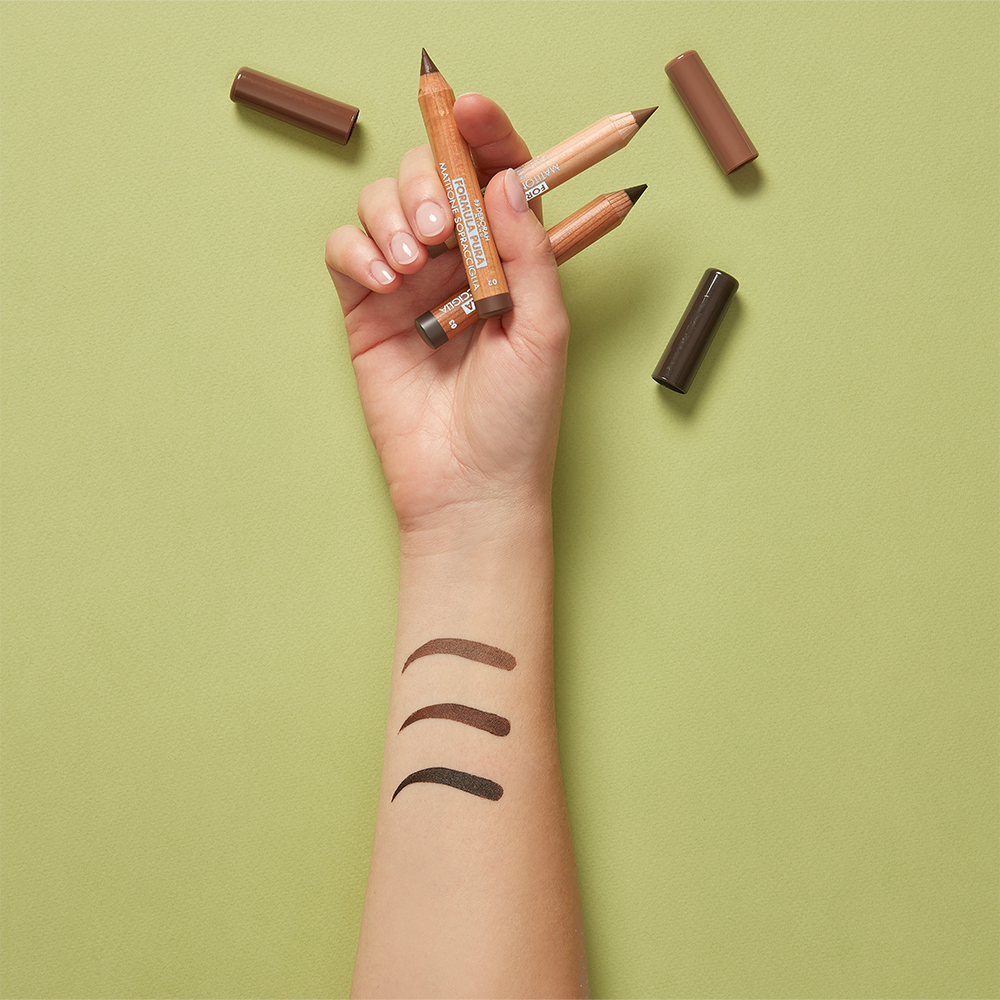 JUMBO EYEBROW PENCIL
The pencil comes in a handy jumbo size to give
the brows volume and a wow factor!
Containing 99.5% natural ingredients,
the formula contains cellulose fibres for added
fullness and body, along with organic Coconut Oil
for nourishment and strength.
Extremely long-lasting and waterproof,
the results are naturally flawless.
Available in three shades.