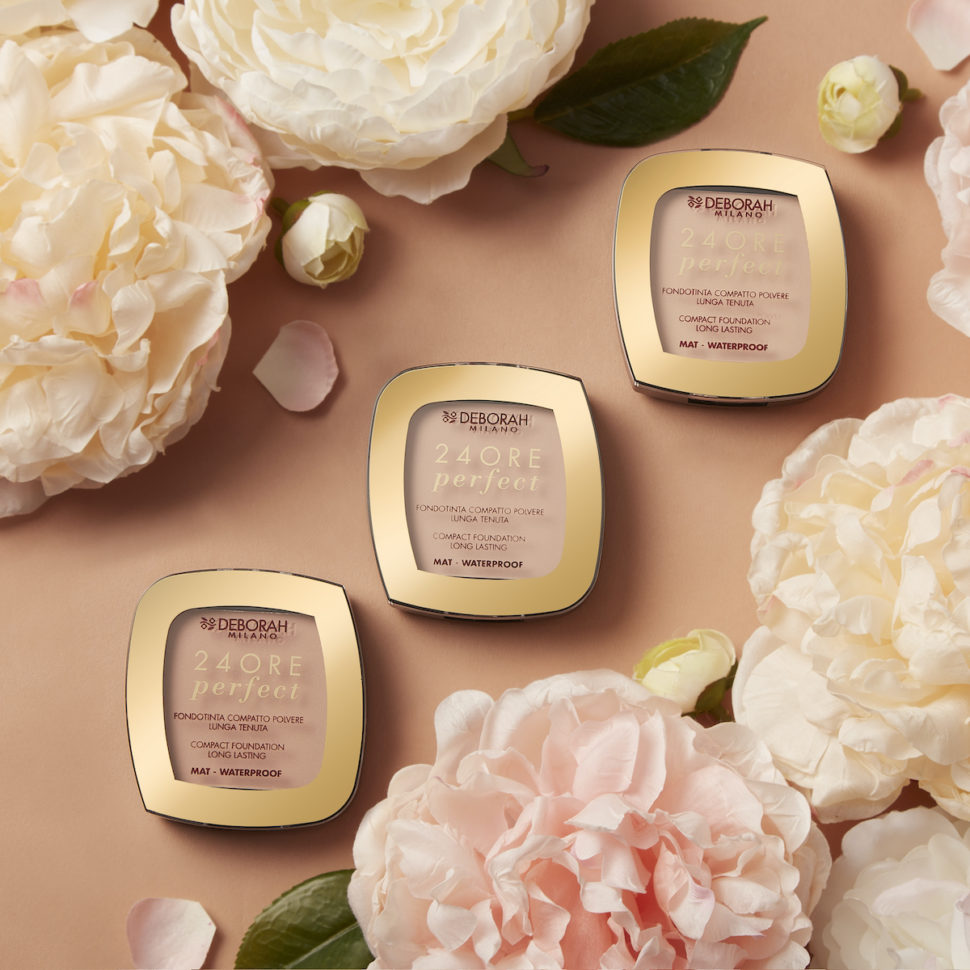 Deborah Milano's new foundation is velvety smooth and conveniently compact.
THE NEW DEBORAH MILANO'S FOUNDATION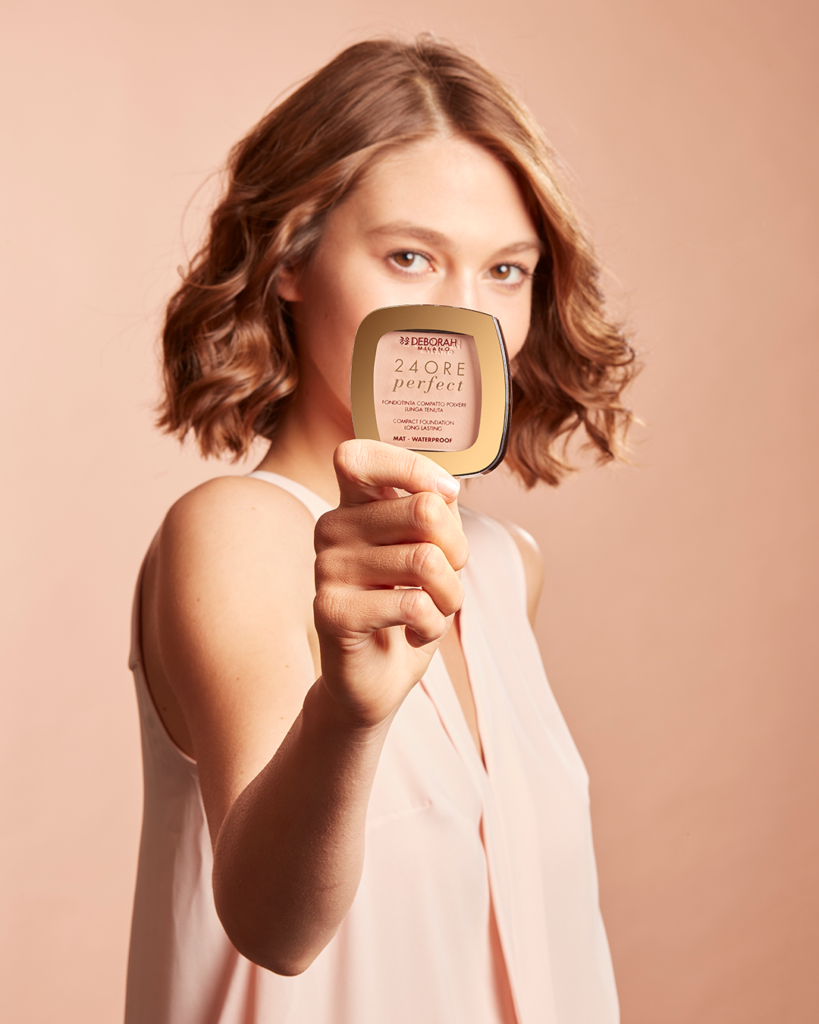 Featuring a breakthrough texture that stirs up the senses as it melts into skin, Deborah Milano's iconic compact foundation has an amped-up formula that leaves the most natural looking complexion ever.
Ingredients include DH Anti-pollution Complex, a powerful antioxidant with protective properties, and Camellia Extract, a great emollient that deeply moisturises skin.
Water- and transfer-resistant, the long-wearing foundation also contains SPF20 sunscreen to keep skin safe from UV radiation.
The packaging, complete with a handy mirror and applicator sponge, is ideal for tucking into a make-up purse or handbag for a quick touch-up any time of the day or night.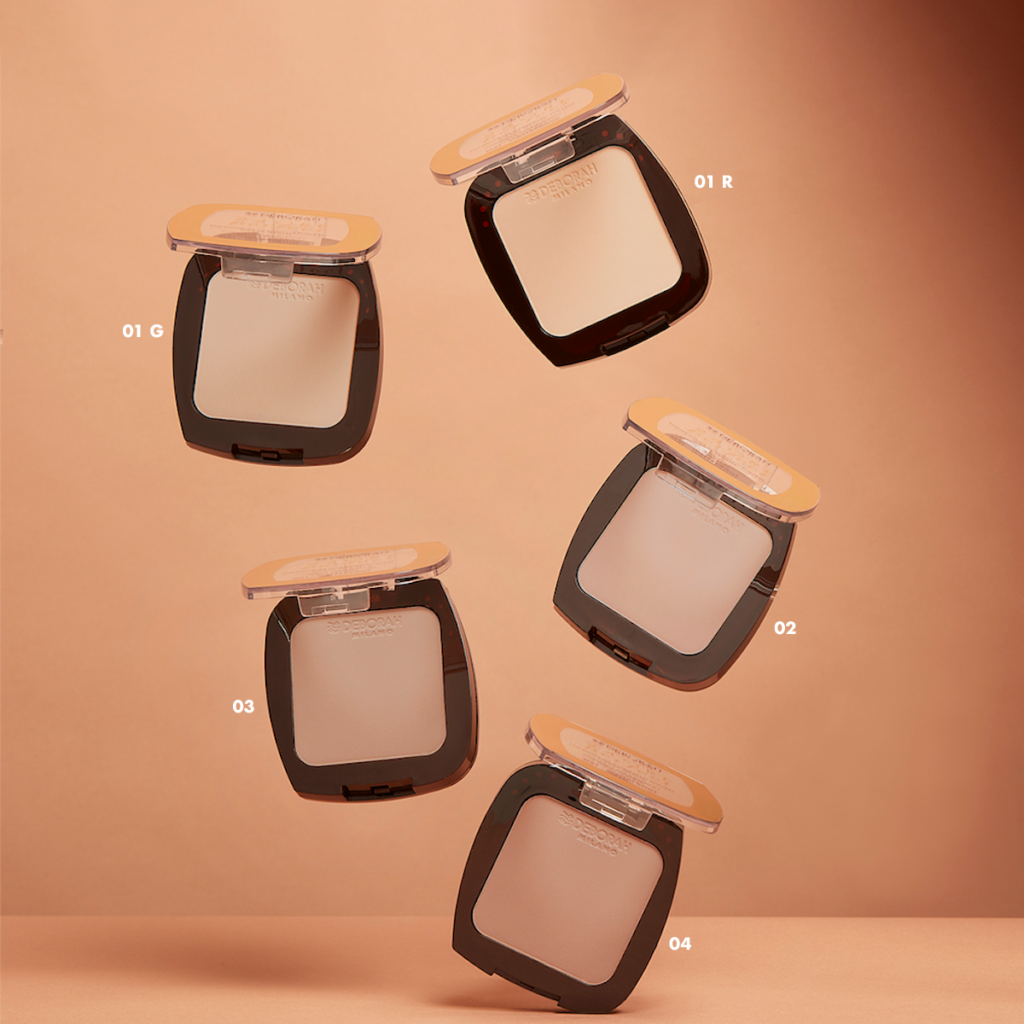 PRO TIPS FROM LUCA MANNUCCI
Un fondotinta in polvere setosa ideale per i ritocchi e per realizzare un make up leggero ad effetto opaco e vellutato.
Il mio consiglio è quello di applicare prima del fondotinta un correttore nella zona a T (contorno occhi e ponte del naso) e completare il trucco picchiettando sul resto del viso con l'apposita spugnetta da utilizzare asciutta.
La classica applicazione dal centro del viso verso l'esterno rimane sempre quella più performante.
Se si indossa un abito scollato non trascurate il vostro décolleté.
Per un effetto ancora più naturale si può applicare il prodotto con un pennello da cipria.
Sappiamo che i fondotinta in polvere sono ideali per le pelli miste, tuttavia, se si utilizza una crema base nutriente, questo prodotto ricco di principi attivi idratanti e antiossidanti può essere facilmente utilizzato da tutte le consumatrici.
This silky-smooth pressed powder foundation is perfect for touch-ups and to create a barely-there complexion with a lovely soft-matte finish.
Here's a tip: before your foundation apply a little concealer under your eyes and on the bridge and down the centre of your nose.
Then use the applicator sponge to pat the product all over to complete the look.
As usual, spreading the foundation evenly outwards from the centre of your face is the best way to achieve a seamless finish.
If you're wearing something low-cut, don't forget to dust your cleavage as well.
For a more natural effect, use a fluffy foundation brush.
Powder foundations and combination skin are obviously a match made in heaven, but if you apply a moisturising primer underneath, the hydrating and antioxidant properties of 24ORE Perfect Compact
Foundation make it ideal for all skin types.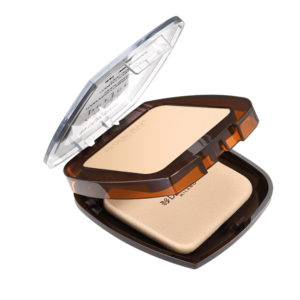 Foundation 24ORE PERFECT COMPACT FOUNDATION
Compact powder foundation, very comfortable and practical to always have with you, gives a matte finish and a natural and uniform result. The formula is…
20,00 €Read more