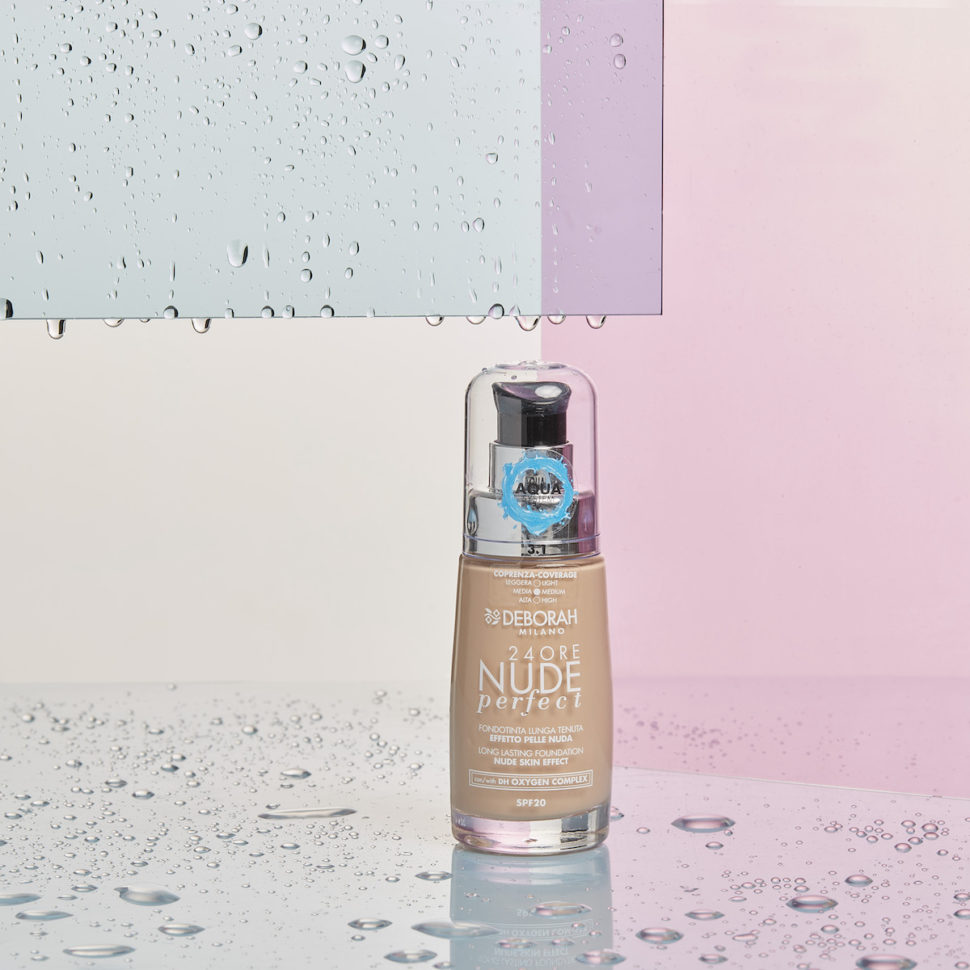 Struggling to find the right foundation for your complexion?
Search no more! Deborah Milano has added five new shades to its next-generation 24ORE NUDE PERFECT Foundation range.
The formula delivers natural-looking long-wearing coverage and feels like you're not wearing make-up at all.
Now available in twelve shades, 24ORE NUDE PERFECT Foundation is enriched with active ingredients that combine skincare with high-performance results and transform your beauty experience. The liquid consistency offers medium coverage and glides on to create an even, velvety smooth, radiant complexion. SPF 20 protection makes the product ideal for the city, protecting skin from the ageing effects of UV and UVA rays.
ACTIVE INGREDIENTS:
DH OXYGEN COMPLEX
A complex containing OXYGESKIN to boost the ability of cells to withstand stress caused by the lack of oxygen. It stimulates the flow of oxygen between cells and protects skin against the harmful effects of blue light.
The complexion appears visibly smoother, firmer and utterly radiant.
AQUA SYSTEM
Enriched with HYDRASYNOL (a plant-based ingredient obtained from corn and coconut) and GLYCERIN for deep and lasting hydration.
This hydrating ingredient helps skin retain moisture.
i consigli di luca mannucci
Consumers who dislike pinkish foundations will love these five new shades.
The two lightest hues, Vanilla and Light Gold strike the perfect balance between warm rose and gold tones. Great for fair complexions with a hint of tan or peach undertones. Ideal for achieving a totally natural, sun-kissed glow.
Hazelnut and Gold deliver a healthy radiance that offsets tired looking skin with cool undertones.
Caramel's slightly amber base suits dark complexions that can be hard to match with a foundation that doesn't end up looking dull and grey after application.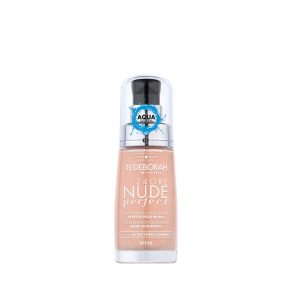 Foundation 24ORE NUDE PERFECT FOUNDATION
Weightless liquid foundation offering a medium coverage finish that looks natural on the skin. The latest-generation formula is enriched with DH Aqua System to give…
17,50 € – 18,50 €Read more